Blake Lively's Latest Instagram Will Bring Back SO Many 'Gossip Girl' Memories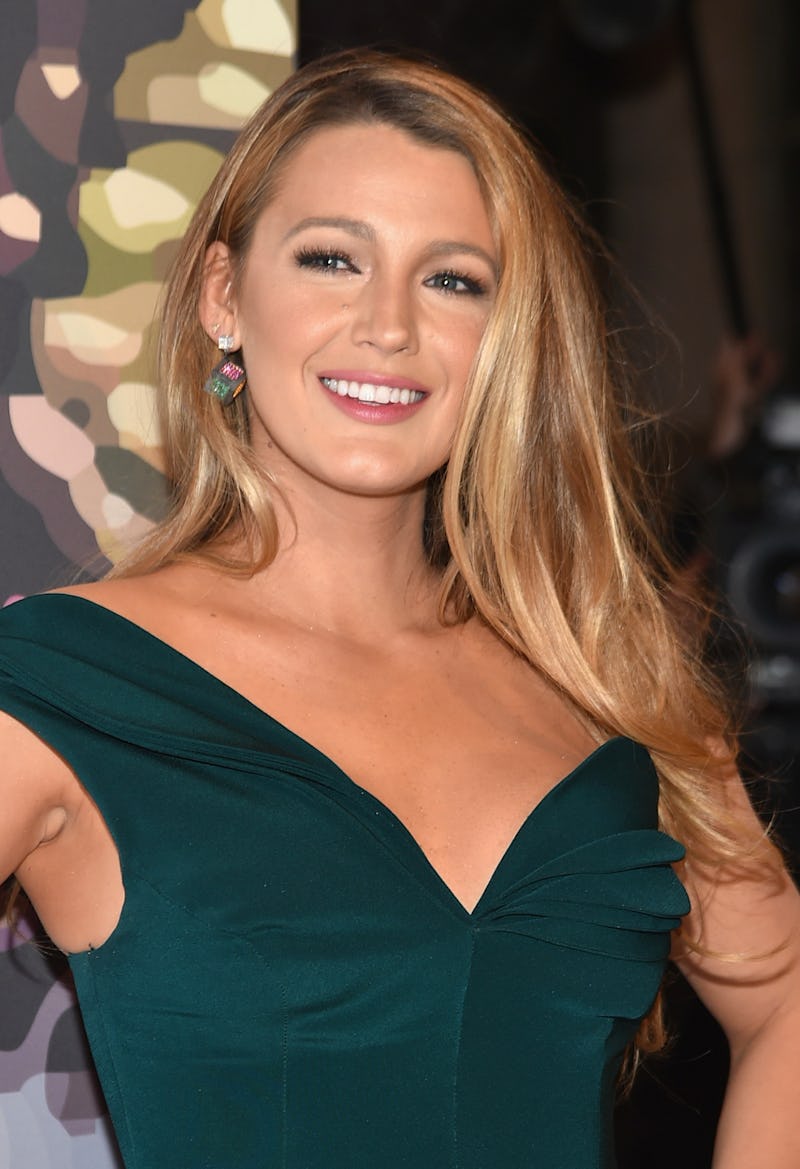 Mike Coppola/Getty Images Entertainment/Getty Images
You know you love it — Gossip Girl, that is. It turns out one of the show's stars does, too. It's why Blake Lively's Gossip Girl reference on Instagram will make fans so happy. It essentially proves she'll forever be Serena van der Woodsen, at least in some capacity.
While driving through Serena's old NYC haunts, Lively posted a photo of herself staring out the window at the Brooklyn Bridge. "Spotted," Lively wrote in the post on Wednesday. It's a safe bet that Lively knew fans would read that nostalgic caption in Kristen Bell's Gossip Girl voice.
It's clear, though, that Lively knew what she was doing — not only with that caption, but that photo, too. For those who aren't GG super fans, here's the 411. See, Lively's photo is pretty similar to the opening shot of the Gossip Girl pilot when Serena returns after a year away from the city she called home. Thanks for the photo, Lively, and for the memories. Comments on the post ranged from, "Miss you serena [sobbing emoji] xoxo" to "The best caption ever XOXO."
It's basically just another example of why a Gossip Girl reunion needs to happen. After all, Lively has already said she'd be into it, but she has a few requests. Like, she wouldn't want to do another seven seasons of the show, "because it's hard work and I've got my babies, and I don't want to be away from them that much," she told Variety last April.
But, Lively also told Variety that she'd never say never. "Who knows," she said at the time, giving fans a big helping of hope. "If it was good, if it made sense. We had so much fun shooting and living and working in New York City." From the looks of her latest photo, Lively still hearts NY.
Then back in August, Lively did an interview with Vanity Fair for the 10th anniversary of Gossip Girl, in which she seemed to hint that if the script was right she'd be in. "I'm open to anything that's good," she said, "that's interesting, and that sort of feels necessary." Someone start working on a very good, necessary, and interesting GG script for Lively to read, please. XOXO, Gossip Girl fans everywhere.
In the meantime, fans are taking to Twitter to obsess over her latest nostalgia-fueling photo. One even dubbed it the "highlight of [their] week," while another tried their hand at being the show's narrator. Even reciting the opening lines of the first episode of Gossip Girl word for word: "Spotted at Grand Central, bags in hand: Serena Van Der Woodsen." Watch out, Dan Humphrey, you might have some competition.
Whether or not the Gossip Girl casts reunites in the near future — honestly, a future reboot starring one of Lively and Ryan Reynolds' daughters as Serena's kid also sounds like perfection — the show is alive and well on Lively's Instagram.
Back in 2015, Lively was posting Gossip Girl memes that proved Blair and Chuck were still going strong on the competitive dance circuit. The photo, made by the Twitter account Guard Central, had photoshopped Leighton Meester and Ed Westwick's face onto a couple of dancers. Lively's Instagram caption, though, is what melted the hearts of so many fans: "Turns out I wasn't the only one. I lost to these champs. Three words. Eight letters… I love you."
Of course, that "I love you" line is a reference to Blair's request from Chuck in Season 2. Unlike Chuck Bass, though, Lively pulled through and said those three words, eight letters. Clearly, Lively knows her Gossip Girl quotes better than anyone and fans can't wait to spot more of them.