Bristol Palin Will Reportedly Join The 'Teen Mom OG' Cast & Twitter Is VERY Upset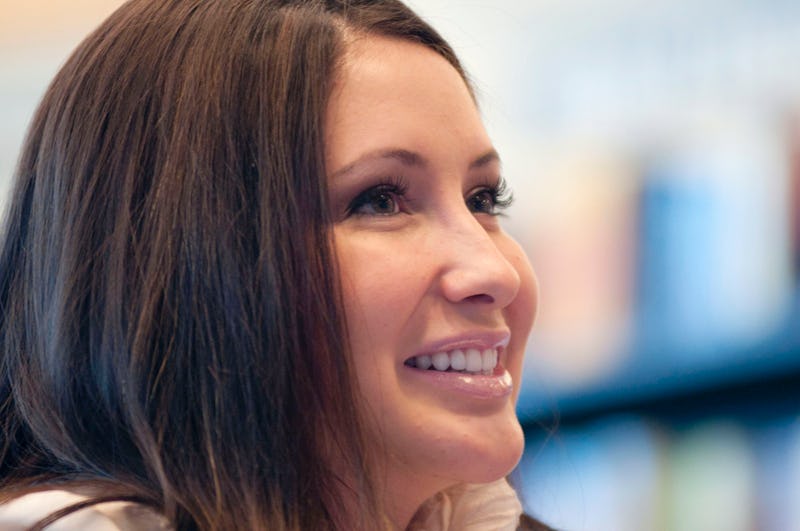 Laura Segall/Getty Images Entertainment/Getty Images
It looks like the Teen Mom franchise will be getting a new addition to the cast. According to TMZ on Thursday, July 19, Bristol Palin is reportedly joining the Teen Mom OG cast, adding another reality television show appearance to her growing resume. (Palin's rep had no comment on the casting).
Update, 7/20/18: An MTV spokesperson confirmed the casting to Bustle. Palin also confirmed that she will join Teen Mom OG in an Instagram post, writing: "I am excited to join MTV's 'Teen Mom OG.' I look forward to sharing my experiences and hope that I can help others on their journey."
Earlier: The news comes just after Teen Mom OG Farrah Abraham's controversial departure, leaving OG's Maci Bookout, Amber Portwood and Catelynn Lowell to round out the cast of the series. On Thursday, Deadline reported that Palin has reportedly signed on to become a series regular for the upcoming season, which is set to premiere this Fall.
The name Bristol Palin should totally be familiar to all of those political and entertainment junkies out there. The 27-year-old mother of three is the daughter of 2008 Republican Party Vice Presidential nominee and former Alaskan governor Sarah Palin. As a result, Bristol Palin has been in the limelight since 2008. At age 17, the younger Palin announced her first pregnancy during the election in September 2008, according to CNN. Ten years later, Palin is a mom of three children.
After the 2008 election, the Alaskan native has had her own stints on reality programs Dancing with the Stars, both Season 11 and the all-stars Season 15, and Lifetime's Bristol Palin: Life's a Tripp, named for her son, Tripp.
Between 16 & Pregnant and Teen Mom, the MTV shows have shown the obstacles that come with balancing growing pains, high school, romance, and becoming a parent at a pretty young age. And on the surface, Palin's background seems to make her a qualifier for the franchise. The reality star became a mother at 17 years old, and since, is now a mother of three children before her 30th birthday. If anyone should be able to share their stories of the hardships faced with becoming a mom before adult life starts to get real, it's certainly Palin... right? One would think so, but when comparing Palin's seemingly privileged lifestyle as the daughter of a prominent politician to those heartfelt stories of teen parents less fortunate, her addition to the Teen Mom fold contradicts many of the plots introduced over the years.
Portwood, Bookout and Lowell, unlike Palin, all had their experiences chronicled on Teen Mom's predecessor 16 & Pregnant, as they all struggled to balance high school and college while being pregnant with their first child.
In addition, Palin may not have the same struggles as other stars on the 16 & Pregnant and Teen Mom shows. For one, Palin has been considered to be a celebrity since her mother's 2008 campaign for the second-highest political office in America. Palin being a household name since then has, in turn, seemingly afforded her and her children, opportunities that wouldn't be available to the average American. And since hitting the airwaves, 16 & Pregnant and Teen Mom have only ever showcased stories about the everyday, average American — putting its general focus on how issues, financial and/or romantic, are magnetized when another life is brought into the world, unplanned.
Fans of the franchise don't necessarily think that Palin's seemingly privileged lifestyle makes her a great fit for the cast, either. And have taken to Twitter to share their grievances with the news.
One fan didn't think she fit with the title of the series.
Some fans could only express their feelings with a GIF.
Other fans were in complete disbelief.
Other fans just couldn't believe it.
One fan noted her age.
But there were some fans who were excited for the new addition.
Palin is a celebrity, with more than one reality television venture under her belt — even before Teen Mom OG. And it's clear that her casting has caused many strong reactions among fans.