Britney Spears & Maddie Take The Red Carpet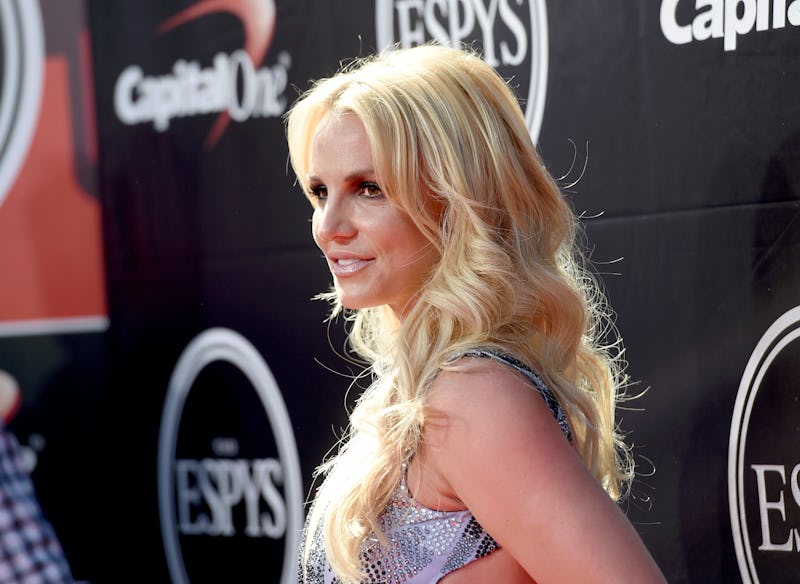 Jason Merritt/Getty Images Entertainment/Getty Images
On Monday morning pop legend Britney Spears made an appearance at the newly-renovated Planet Hollywood Observatory at Disney Springs in Orlando, FL, and brought her family along to walk the red carpet. In addition to her own sons, Sean and Jayden, Spears' mother, Lynne, her sister, Jamie Lynn, and her nieces, Lexie and Maddie, accompanied the star. By joining Spears, Maddie made her first red carpet appearance since her ATV accident last month, and I think I speak for all Spears fans when I say how great it was to see Maddie smiling and doing well.
Back in February it was reported by People that Maddie was in "stable, but critical condition" following a tragic ATV accident that occurred near the family's home in Louisiana. According to a local police report, the 8-year-old crashed into a pond and was submerged under water until rescuers arrived. Although she was on a ventilator, it was reported that Maddie had fortunately "not suffered any neurological consequences from the accident." Maddie was released from the hospital after a couple of days, and since then both Spears and Maddie's mother, Jamie Lynn, have posted several messages to social media both updating the public on Maddie's condition and thanking fans for their support.
On the Planet Hollywood Observatory red carpet, Jamie Lynn told People that her daughter is doing "great," and it certainly seems to be so. Maddie was smiling for the cameras and seemed happy posing alongside her famous aunt.
The group wore adorable matching shirts, which appear to depict the Star Wars villain Darth Vader holding a Mickey Mouse shaped balloon.
After working the red carpet Spears switched into a Disney shirt of her own and the family spent some time enjoying the theme park, where fans caught pics of them like the one below.
As a life-long fan of Spears, it definitely warms my heart seeing that Maddie is doing so well only a month after the accident.