Bustle Huddle Podcast: 6 Things We Learned From Emily Arlook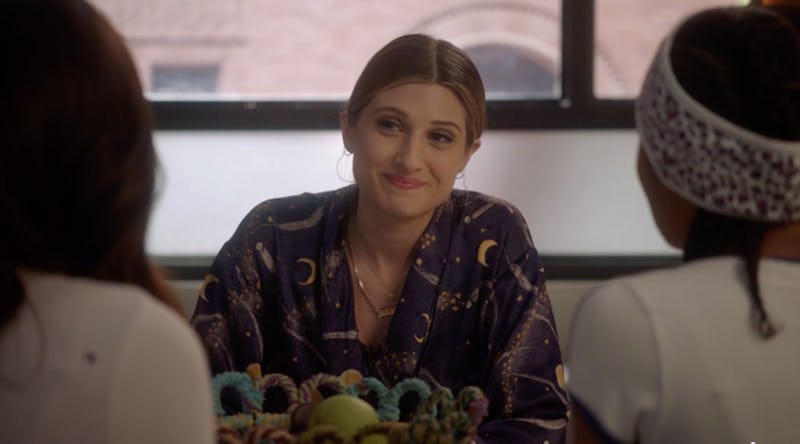 New Year's is the perfect time to hit refresh - new year, new me, right? It's a time to practice self-care and rid yourself of last year's negativity, be it dating struggles, friend struggles, or just general life struggles. That's why for our first episode of 2019, we sat down with Emily Arlook (aka Nomi on Freeform's Grown-ish) to talk all things self-discovery, self-care, and of course, what we can expect from Nomi on this season of Grown-ish.
In case you haven't seen Grown-ish, let me tell you, it's the perfect show for twentysomethings who might be riding the struggle bus through life. The show follows the girl squad of Zoey, Ana, Nomi, Sky, and Jazz through the ups and downs of college life, as they date, cope with stress, and find their identities in the "grown-up world". In Season 2, there's going to be more self-discovery from the squad, and from Nomi in particular, as she grapples with hiding her bisexuality from her family, and avoids emotional vulnerability at all costs.
Bustle Huddle got real with Arlook about making resolutions, being true to yourself, and what she's learned from playing Nomi. Here are six things we love about Arlook's attitude towards life, and make sure to listen to the whole podcast here.
*Quotes have been edited and/or condensed for clarity.