Caitlyn Jenner Calls Rob Kardashian "Stupid"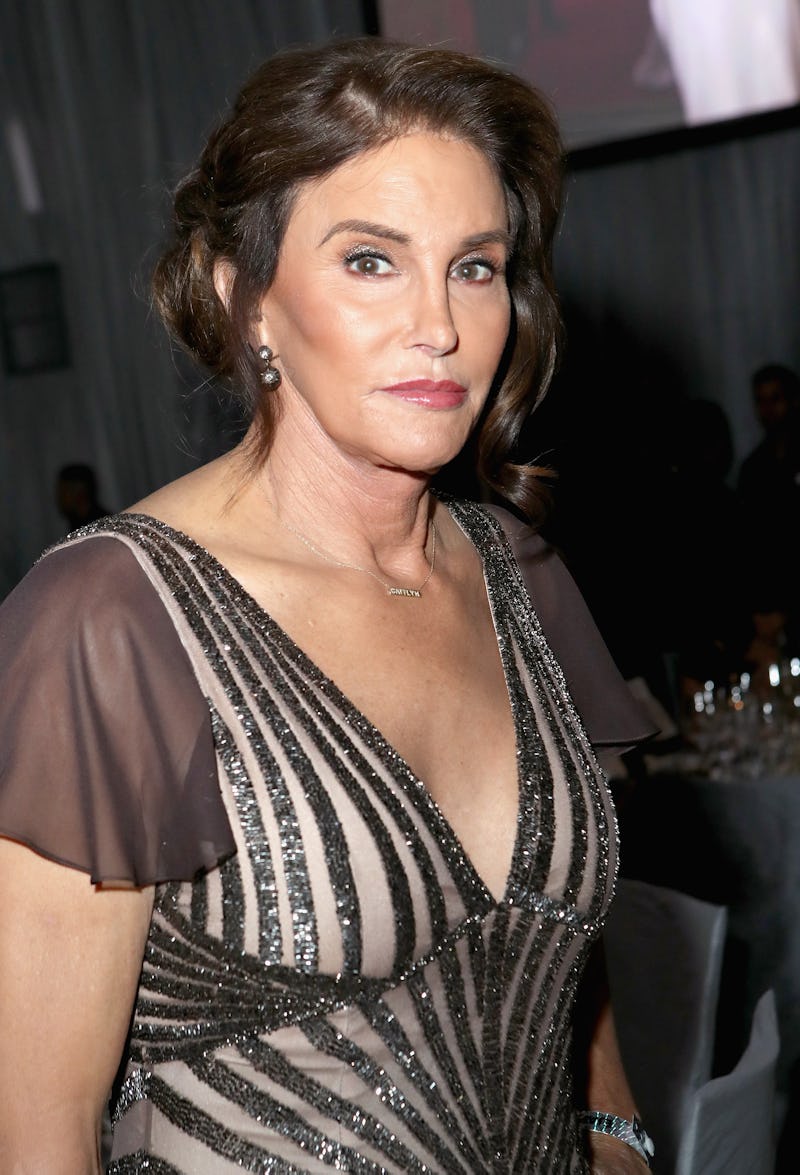 Ari Perilstein/Getty Images Entertainment/Getty Images
Following Rob Kardashian's disturbing rant about Blac Chyna on July 5, in which he posted nude photos of her, none of the Kardashians or Jenners had spoken out about the controversy. That is, until Friday, when Caitlyn Jenner called Kardashian "stupid" for his Instagram tirade while co-hosting The View. Jenner's comments were brief, and she seemed to distance herself from the situation.
On The View, Jenner said:
I don't know the Blac Chyna/Rob thing. Rob was stupid for doing that and he kind of apologized. I really have not had much of a relation — I've never met Blac Chyna. I've never met the kid [Dream]. Rob, I haven't really had a serious conversation with in years, so I've kind of been out of that scene, so I really can't comment on what's going on there.
It's no surprise that Jenner and Kardashian have not been in close contact as the strain between the Kardashian family and Jenner herself became very apparent when she published her memoir, Secrets Of My Life, in April, causing an explosive rift with the Kardashians about the negative light in which they felt Kris Jenner was portrayed in the book.
Jenner went on to say about Kardashian, "Guys — I know, I used to be over on that team — can be really stupid and do stupid things." She also shared some advice she's given as a parent: "I've tried to warn my kids — all of them, I've got a lot of kids — you gotta pick your friends, and it's tough to do because you can be tremendously deceived, like you were," she said, referring to guest Mischa Barton.
Chyna lawyered up after Kardashian's posts, and her attorney Lisa Bloom helped her obtain a restraining order against Kardashian on Monday. Bloom also represented Barton in her own case involving alleged revenge porn, and the two appeared on the View episode together.
As for Kardashian himself, his lawyer Robert Shapiro gave a statement to TMZ in which he said Kardashian's posts about Chyna were "a spontaneous action that he regrets" and his "only concern is for the well-being of baby Dream."
As for the rest of the Kardashian-Jenners, mum's still the word when it comes to speaking openly about their opinion of the situation.