Caitlyn Jenner Finally Explained Her Trump Vote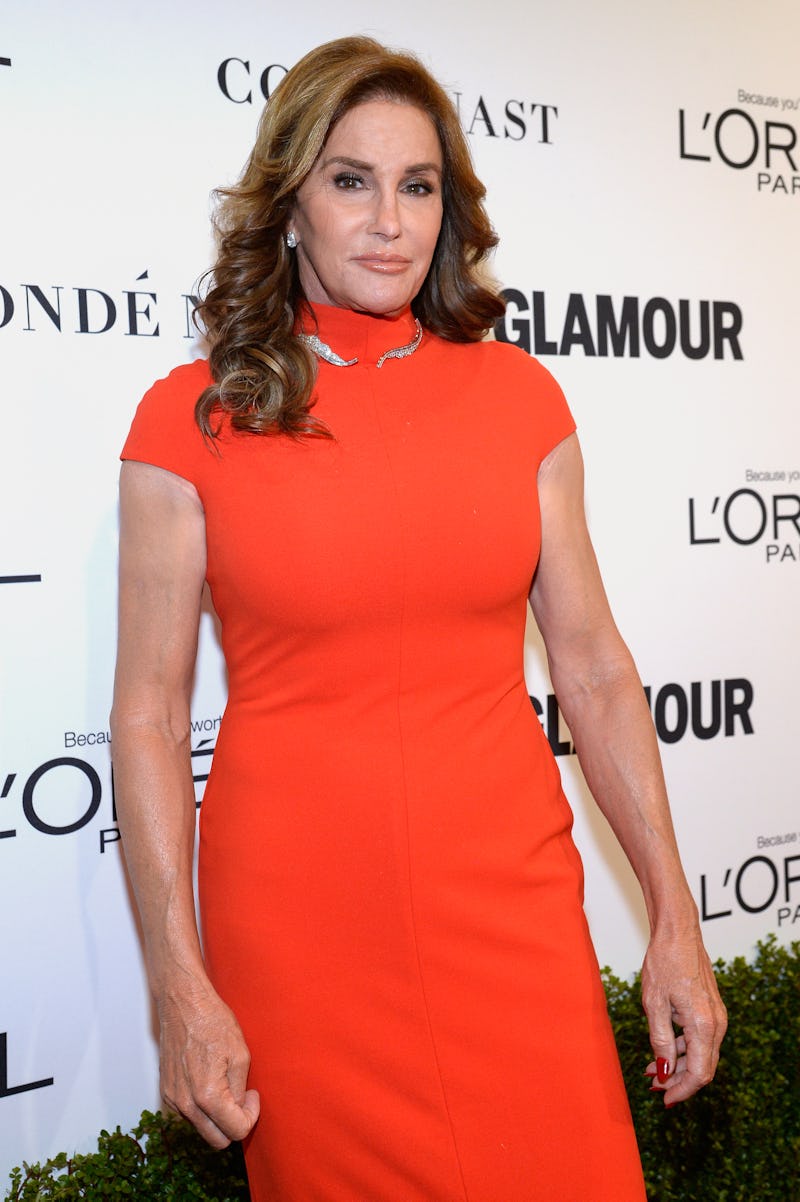 Kevork Djansezian/Getty Images Entertainment/Getty Images
It was tough to know what to expect when Caitlyn Jenner sat down with Tucker Carlson to discuss her new book, Secrets Of My Life, in his newly-acquired time slot on Fox News. The cable news host could be gently described as devoted conservative and while Jenner herself is a conservative Republican, she is an active defender of LGBTQ rights. Instead of watching a clash of potentially opposing viewpoints about trans rights and identity, the most intriguing moment came when Jenner explained why she voted for President Trump.
"I'm on the Republican [and] conservative side and he wound up being our candidate, so certainly I was going to vote for him," Jenner told Carlson, responding to his question about what drove her to vote the way she did. She continued:
"He looked like he would be pretty good on all LGBT issues, which is important, because my loyalties do not lie with Donald Trump. My loyalties do not lie with the Republican Party. My loyalties — and what i'm fighting for — [lie with] my community, the LGBT community, and particularly the trans issues that are out there because there are many of them. So, that's where my fight is. I thought Trump would be pretty good, but he's kind of disappointed me in the first 100 days on those issues."
When Carlson asked why she didn't just vote for presidential candidate Hillary Clinton (ostensibly the more favorable candidate within the LGBTQ community), Jenner replied that she is more than a "one-issue voter." Citing her love of the Constitution and her belief in a limited government, Jenner made plain that her commitment to Republican values was potentially part of the reason she was committed to fighting for trans acceptance and rights within the Republican party.
She also discussed the ways in which she believes Trump has fallen short of the mark on his promises to protect the LGBTQ community and, indeed, increase their rights to equality and legal protection in our judicial system.
She began her observation by citing a few sobering statistics about the murder rate of trans women and suicide rates in the trans community in 2017, saying, "We have a murder rate that's out of control. Already, this year, we've had nine trans women who have been murdered, since the first of the year. Our suicide rate is nine times higher than the general public, in the trans community."
It seemed that these two statistics, along with the other serious issues facing the trans community in 2017, contributed to Jenner's disappointment with the President.
"I sometimes get very disappointed with Trump," she stated, "especially when he went up against Title IX and they repealed Obama's equality on Title IX. [...] There's a lot of issues for our community that I'm fighting for and that I want the Republican party to do a better job." (Title IX previously provided federal protections for the rights of trans students.)
Jenner's interview with Carlson was, for all intents and purposes, a calm yet incisive look into why she is fighting for trans rights at this moment in time. While it's still a bit mystifying as to why she voted for Trump, she is dedicated to changing potentially negative perceptions held by the Republican party about her community.