Why Caitlyn Jenner's Feud With The Kardashians Is So Confusing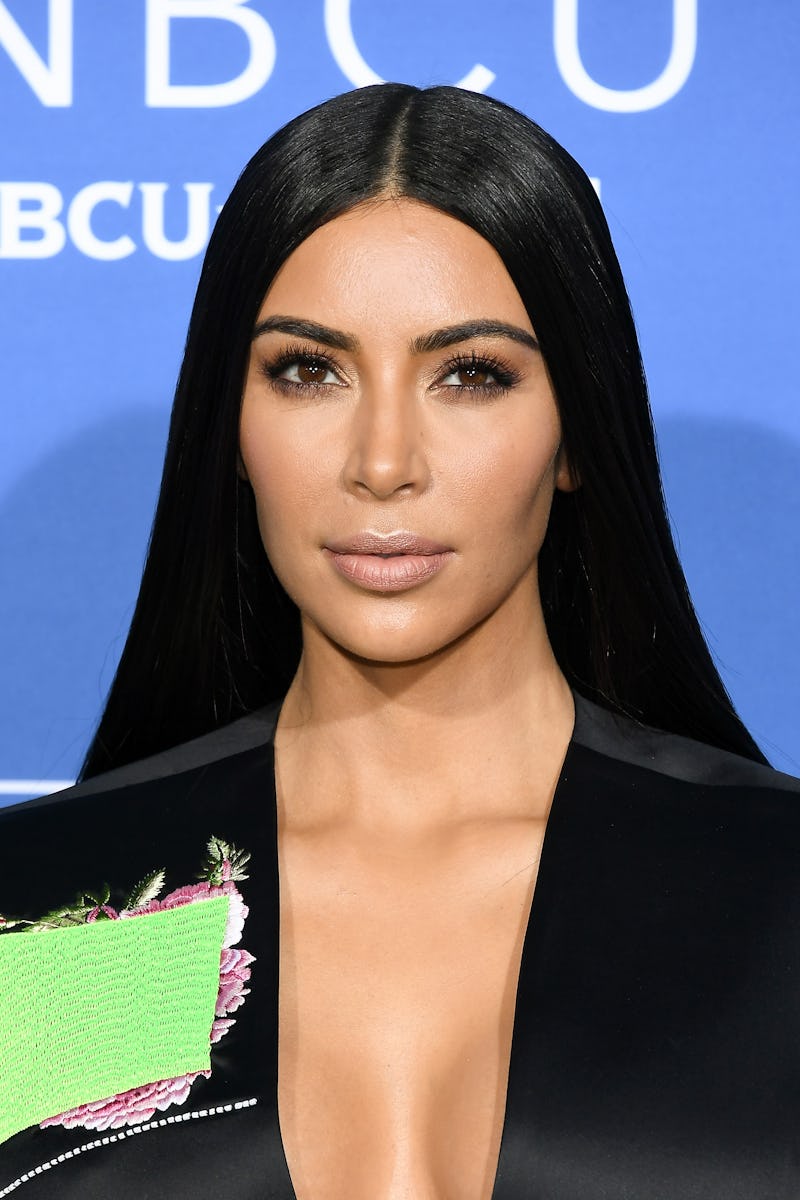 Dia Dipasupil/Getty Images Entertainment/Getty Images
When Caitlyn Jenner first came out as transgender in 2015, it seemed pretty obvious that although they needed time to adjust to the change, her family was going to be as supportive as possible for her. But unfortunately, Caitlyn and the Kardashians aren't nearly as close as they once were — and now, it seems like her book, The Secrets of My Life, is officially the final nail in the coffin. In a new clip from Sunday's episode of Keeping Up With The Kardashians, Kim shares her thoughts after reading Caitlyn's book in its entirety, and seeing how far this feud has gone is just a reminder of how crazy it is that it even started in the first place.
In the clip, Kim is talking to Kourtney after she's finished the book. She wanted to make sure that everything Kris was saying about it was true and not exaggerated, and according to Kim, it is. Kris definitely hasn't been hiding how hurt she's been by Caitlyn's behavior over the past few seasons of KUWTK, and now Kim seems to think her feelings are totally justified.
A good part of the Kardashians' and Jenners' lives have been filmed for the last decade, but obviously not everything is on film, so there's no real way of knowing exactly what happened between Kris and Caitlyn. Either way, according to Kim, Caitlyn's making some pretty serious accusations against her ex-wife in the book, claiming that Kris kept her away from her sister and spent all her money.
"I do not have a checking account. I have a credit card, but purchases are carefully pored over," Caitlyn wrote in the book, according to Entertainment Weekly. Kris is incredibly generous — on her terms."
And then, like Kim says in the clip, there's the part where Caitlyn said she deliberately tried to keep herself separate from the Kardashians after her transition because their name is apparently synonymous with "publicity stunt." If Kim's hurt over that, it's hard to blame her. According to Cosmopolitan, Caitlyn wrote:
They were slighted on purpose because of research showing that anytime a Kardashian is on television, many in the public tend to think it is a publicity stunt to make money. I love my kids, and the last thing on Earth I ever want to do is somehow think I am rejecting them. But because of the research, I needed to build a wall and distance myself for this interview. It was too important. After all of the time it took to get here, I needed to make clear that this is real, this is my life and not some publicity stunt.
This isn't the first time that the family has been upset with her about the contents of the book, and in April, Caitlyn spoke about Kris' comments on Good Morning America. She said:
"First of all, I think the book is extraordinarily honest and it is my perspective. And obviously when you do a book there are different opinions. I have a lot of friends — know the truth and know what I've been through and know the whole situation. Hey, it's a reality show. It is drama, but I'm just kind of sorry that she went down that road. But she's a good person and have had 23 great years together and raised wonderful, phenomenal kids."
Of course, Caitlyn certainly has her own perspective on the whole thing, and it's not surprising it's different from the one Kris has. But what really doesn't make sense about all of this? Why this fight is still happening, or why it started in the first place. For most of KUWTK's run, it was easy to see that there was so much love between Caitlyn and the entire family. She is biologically only Kendall and Kylie's parent, but she took that role on for the rest of Kris' kids after Robert Kardashian died, and long after they became adults, Khloé, Kim, Kourtney, and Rob all came to Caitlyn for advice and support. There was a real friendship there, so it's heartbreaking to see it all end.
And aside from what we've all witnessed on TV and social media before she came out, there's everything that's happened since Caitlyn's transition, too. From the About Bruce special that aired on E! right when the news broke to the more recent seasons of KUWTK, there was never a time Caitlyn was left out of a birthday dinner or even a Kanye West concert until she began making claims against her former family.
Sure, a lot of Caitlyn's initial fame came from her Olympic career, but she really became a household name after KUWTK's premiere. In the clip, Kim mentions that Kris was always "hustling" for her husband, and if that's true, Caitlyn may not have had her career in motivational speaking if not for her. It seems that, career-wise, she owes a lot to the Kardashians, and between that and how much support they seemed to offer her during and after she came out, why would she ever want to fight against them?
In a perfect world, Caitlyn, Kris, and the Kardashians would be able to put all of this behind them and find common ground again, but until that happens, it's hard to blame the family for being so hurt by her words. For now, I'm totally Team Kris, and it seems like her daughters will be supporting her every step of the way, too.