If You Want To Apply For Colton's 'Bachelor' Season, Here's Everything You Need To Know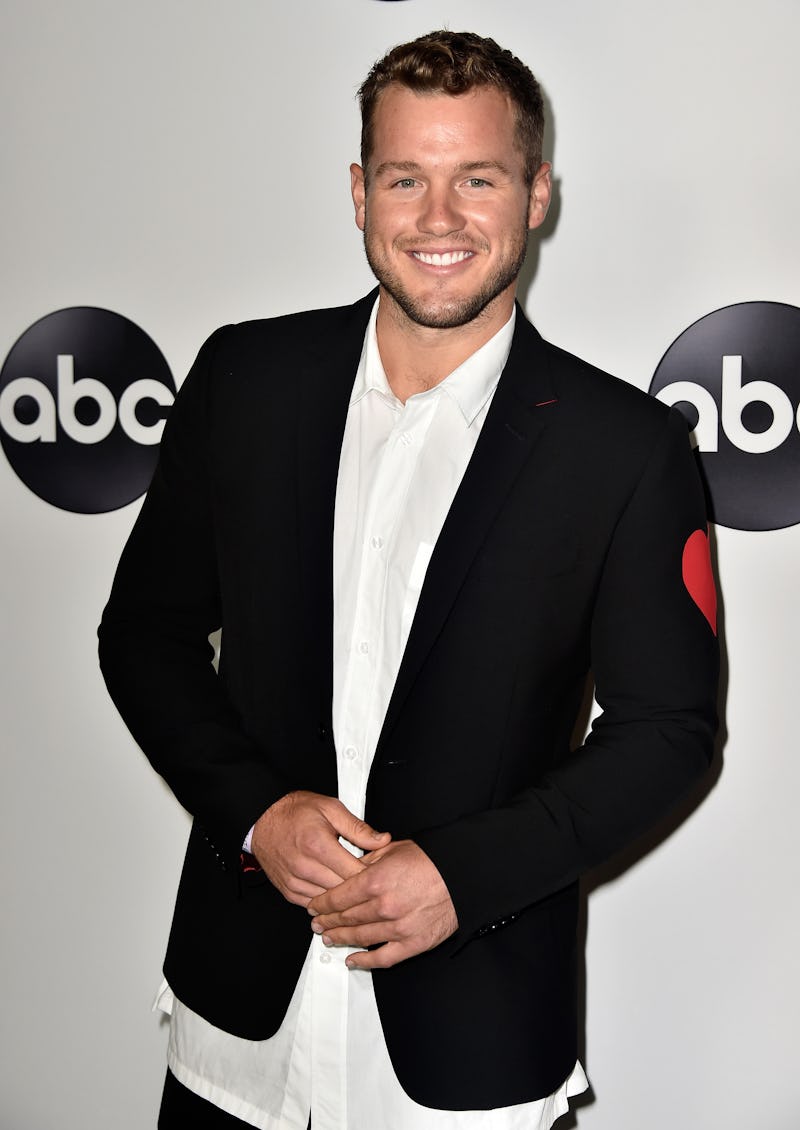 Frazer Harrison/Getty Images Entertainment/Getty Images
Will third time be the charm for Colton Underwood? After stints on The Bachelorette and Bachelor in Paradise, the former football player is the new Bachelor. And as a result, plenty of fans want to know if they can still apply for Colton's season of The Bachelor. Or is it too late?
There's good news: According to a post on ABC's website, you still have time to apply for Colton's season — and you can do so online. Or you can even nominate a friend.
Yes, there's still some time for any women who are interested in Colton, but there isn't a lot of time so anyone who wants to vie for a rose from the Colton Underwood Legacy Foundation founder. Historically speaking, The Bachelor films every September and airs on the first Monday night the following January. It is essentially the same schedule every single year. Not only that, but the past six seasons of The Bachelor have started filming in the last week of September. Anyone who's trying to be the future Mrs. Colton Underwood really needs to get on it. ASAP.
The other thing to keep in mind is that casting for this season has been underway long before Colton was ever announced as the lead. Steve Carbone, the man behind the extremely popular and usually accurate spoiler site Reality Steve, claimed that that the two final casting weekends for the next season of The Bachelor happened in July 2018.
If true, this would mean that spots on the show have already been filled. In an Aug. 30 Reality Steve post, he claimed, "I already have 12 women (actually 13 now) I'm pretty sure will get cast, and I'm ready to spoil their season again." If Reality Steve knows that many women that are on poised to walk out of a limo to meet Colton, then there are probably even more women who have been cast.
What does he mean by women that he's "pretty sure will get cast"? There are alternate contestants and late additions to the show pretty much every season. So, don't worry, it is possible to join the cast at this point. During the Feb. 9, 2017 episode of the Reality Steve podcast, The Bachelor Season 16 winner Courtney Robertson shared, "I basically decided to do the show like two weeks before I left for filming. I was kind of a late add."
She was also asked, "When you 'decided to do the show,' that's sending in an application and then someone got a hold of you really quick and that's how it came about?" And Courtney confirmed. This story could provide some hope for the Colton admirers who haven't applied yet, but feel compelled to do so at the last minute. Not only did Courtney get on The Bachelor, but she ended up getting Ben Flajnik's final rose. Maybe a late addition to Season 23 of The Bachelor will end up getting engaged to Colton.
Keep in mind that there are some people who tried out for the show thinking that someone else might be the Bachelor, who might drop out if Colton is not their type. There are plenty of Bachelor and Bachelorette alums who have admitted that they only joined the show for the lead specifically. This means that some spots might open up for women who have a strong interest in Colton.
During an Aug. 9, 2018 episode of the Reality Steve podcast, Sean Lowe was asked if he would have signed up for The Bachelorette if the lead was someone other than Emily Maynard. He admitted, "Probably not. My faith plays a big part in my life and I wanted to make sure that was in alignment with whoever I was with." He added, "From what I was hearing our faiths did align and that was a major selling point for me."
Leah Block, a contestant on Ben Higgins' season of The Bachelor, confessed, "I watched Kaitlyn's [Bristowe] season and I just though Ben was awesome. He seemed like a real legit guy" during the July 5, 2018 episode of the Reality Steve podcast. She also admitted, "I even told the producers, 'I'm only doing it if it's Ben.' And it was." Stories like Leah's and Sean's could be a good thing for women who are interested in joining Colton's season. There has to be some people who auditioned for the show with an adamant interest in another Bachelorette alum that might end up dropping out, leaving room for a Colton admirer to step in.
Yes, casting for Season 23 of The Bachelor has been underway long before the confirmation that Colton is the new Bachelor, but there is still a little bit of time to audition, especially for the women who would be there "for the right reasons."