Can't Attend The Women's March On January 21st?…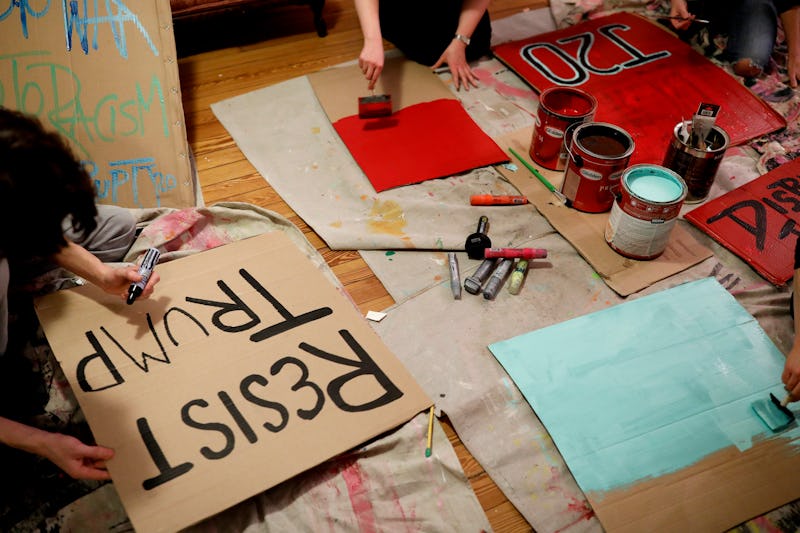 Aaron P. Bernstein/Getty Images News/Getty Images
On January 21st, more than 200,000 people plan to take to the streets of Washington D.C. to participate in the Women's March On Washington. Organized as the largest demonstration yet in response to Trump's many negative comments regarding women, people of color, people with disabilities, and other marginalized people, the mile-plus march will begin at 10am on Saturday and last several hours. 386 satellite marches, for those who want to march but can't make it to D.C., are currently scheduled to occur across the country and the world — bringing the grand total of expected marchers to 735,070 people, according to the Women's March website at the time of publication. However, many people who support the ideas behind the march are unable to attend any actual marches.
Mobility issues, caretaking responsibilities, and inability to find or afford transportation and housing are just a handful of the many reasons that passionate supporters of the march's principles might not be able to make it out.
But while marching is a very visible way to support these issues, it's hardly the only way — as the organizations and events below show, folks who can't participate in the physical march can still participate in this moment of protest, no matter where they are. Your voice counts right now, no matter where you're shouting from.