Chris Evans' Tweets About Trump's Charlottesville Press Conference Are Just As Angry As You Are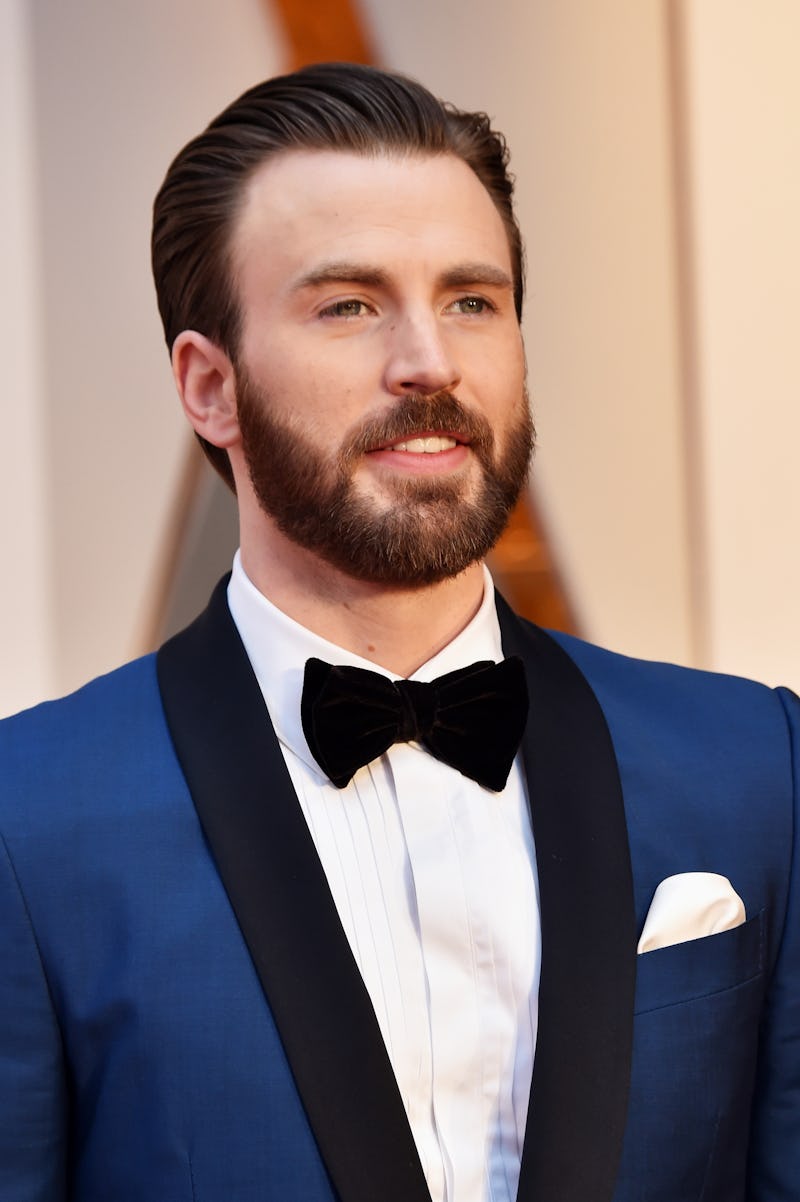 Frazer Harrison/Getty Images Entertainment/Getty Images
Days after the violent events of the Charlottesville rally that rocked that the nation, actor Chris Evans shared a series of tweets addressing Donald Trump's press conference which suggest that he's just as enraged by president's latest response to the tragic incident as many of us. Evans, like much of the nation, was understandably shocked to hear the president suggest counter protestors were partially to blame for the unrest that ensued this past weekend. During Tuesday's August 15 press conference, Trump made the bold proclamation that "alt-left" demonstrators were perhaps to blame for the rally's violence, telling reporters,
"What about the fact [that] they came charging, they came charging with clubs in the hand, swinging clubs. Do they have any problem? I think they do... You had a group on one side that was bad and you had a group on the other side that was also very violent. And nobody wants to say that, but I'll say it right now."
Evans was rightfully shocked by the president's statements regarding the violence that was provoked and escalated by white supremacists during the "Unite the Right" protest, which prompted a state of emergency and left at least one person dead and several others injured.
It was a particularly mind blowing moment for many of us who were watching as Trump reached a seemingly low point in his presidential term. Evans, like many others, took to Twitter to express his range of emotions for the president's preposterous statement — and his reactions are everything many Americans are feeling and more.
It's Like Watching Train Wreck
The 36-year-old thespian simply couldn't believe his eyes or ears.
It Has Us At A Loss For Words
Taken aback by the president's statements, the entertainer was reduced to describing his emotions in one word: wow.
It's Pure Insanity
Still baffled by what he was hearing, Evans was finally able to form a sentence again.
It's Mind Blowing
In a state of shock, he then urges everyone to watch the conference in its entirety.
It's A Stunning Disaster
He later goes on to point out that the president does "everything flawlessly wrong."
Somebody Must Do Something
Evans couldn't get enough of this user's tweet urging that all former living U.S. presidents make a joint statement calling for Trump's resignation.
As the entire nation continues to recover in the aftershock of the president's statements, while attempting to process the realities of the current state of the country, Evans' sentiments seem to speak for many of us.