Chris Harrison's Response To That Controversial 'BiP' Ad Is So Frustrating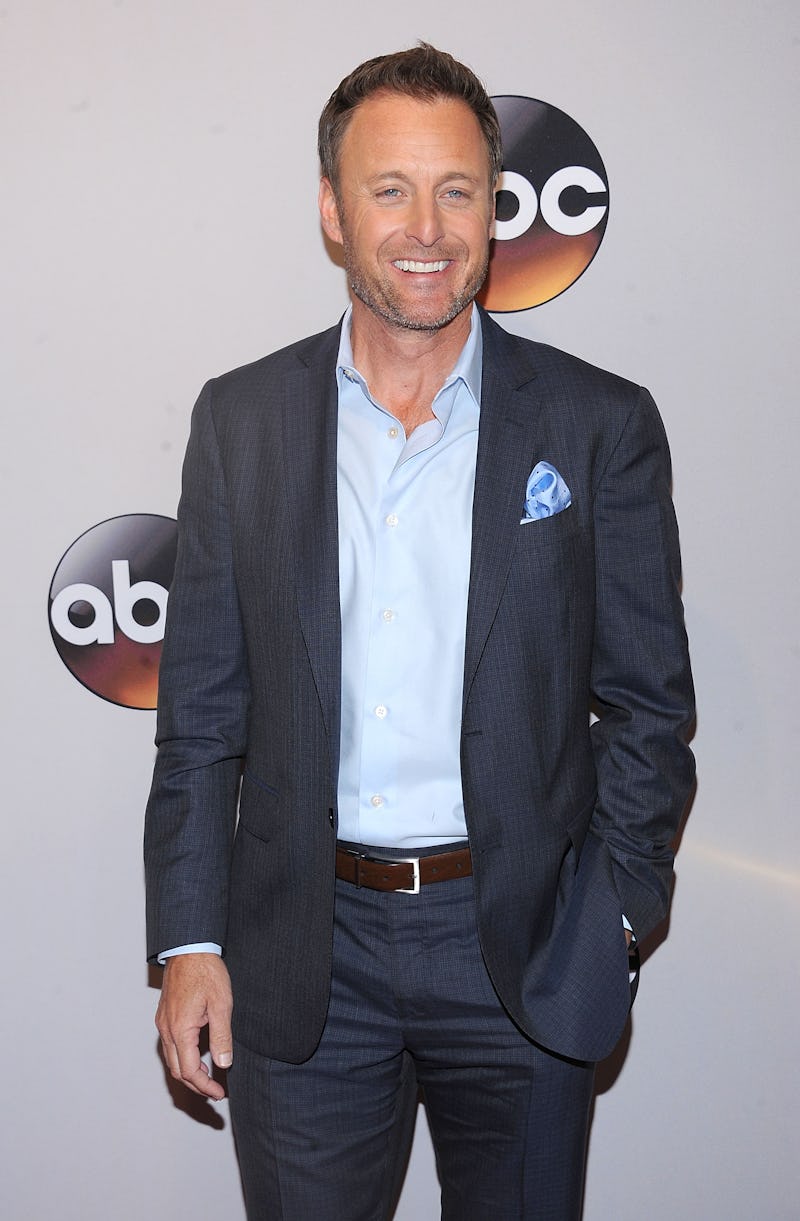 Brad Barket/Getty Images Entertainment/Getty Images
There has been much controversy surrounding the upcoming season of Bachelor in Paradise due to the "allegations of misconduct" that led production on the show to be suspended. Even though Warner Bros. announced that after their investigation into the allegations, production would resume, things haven't been completely smooth sailing since. On July 18, ABC aired a promo for BiP Season 4 that didn't sit well with some fans. Now, Chris Harrison is responding to the Bachelor in Paradise ad backlash in a way that might displease some members of Bachelor Nation further.
In an interview with Entertainment Tonight, Harrison said about the promo, "First and foremost, I think a lot of people — some people on social media reached out and said we were tone deaf." He continued, "And I need people to step back a little bit, wait, and watch. All will be explained. Trust me. Have I left you guys hanging before in 16 years? No."
The BiP host made clear that he believes everything will be explained, as he added, "All will be explained and I really do mean that." The 45-year-old reality star continued, "I need people to understand this was not a black-and-white, cut-and-dry issue. It's really — there's a lot of layers to it. It was very confusing. I went through it and it was confusing. So, trust me. It needs to all play out."
Does anyone really expect for BiP to share every single detail of whatever went down before the Aug. 14 premiere? Of course not, but for Harrison to not want fans to be offended by the promo because an explanation is coming eventually seems like a big ask, especially since the ad came out weeks before anything would be explained on the actual show.
It's understandable why fans would be upset with the way the ad promoted Season 4, especially since it almost seemed to make light of what originally sounded like a serious situation. (ABC declined to comment on the promo at the time of its release.) And even if the situation wasn't actually serious — Warner Bros. did note in a statement that no evidence that supported charges of misconduct of a contestant was found in their investigation — the topics brought up in the allegations involving DeMario Jackson and Corinne Olympios, including sexual consent and heavy drinking, are serious. With fans not knowing the whole situation yet, it's would be hard for them to not focus on what they do know and apply that to the ad. So, for Harrison to say viewers will have to wait a little bit longer to get the full story, but they shouldn't judge the show's teaser too harshly yet, is frustrating.
At the time of that it was announced that production was back on, a Warner Bros. spokesperson gave this statement to Bustle:
Our internal investigation, conducted with the assistance of an outside law firm, has now been completed. Out of respect for the privacy interests of those involved, we do not intend to release the videotape of the incident. We can say, however, that the tape does not support any charge of misconduct by a cast member. Nor does the tape show, contrary to many press reports, that the safety of any cast member was ever in jeopardy. Production on this season of Bachelor in Paradise will be resuming, and we plan to implement certain changes to the show's policies and procedures to enhance and further ensure the safety and security of all participants."
Olympios' lawyers conducted an independent investigation into the incident, and she released a statement saying it had been "completed to my satisfaction." Jackson also commented on the situation in a lengthy interview with E! News in which he defended himself and said both he and Olympios had been disrespected by the public following the allegations. According to Harrison, he will be sitting down for an interview involving both Olympios and Jackson so they can share their stories.