CisWhiteMale.com Redirects To An Interesting Place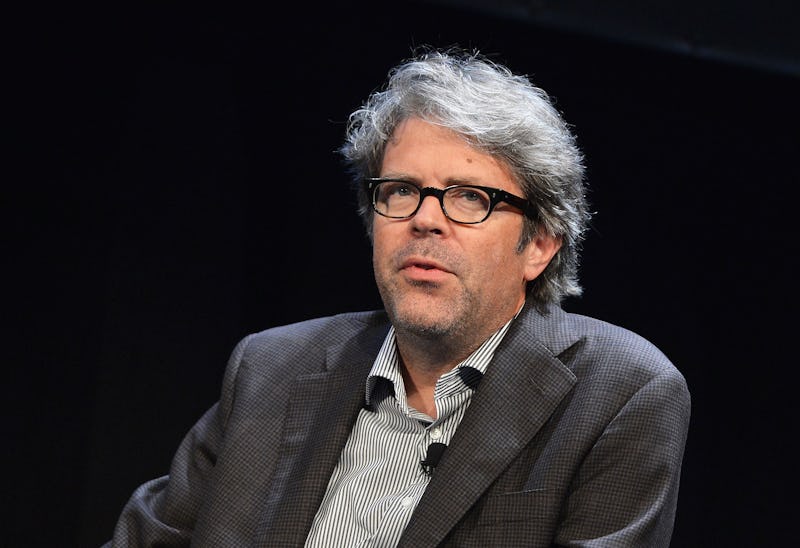 Slaven Vlasic/Getty Images Entertainment/Getty Images
2017 is already off to a fun start, as Mashable Editor Peter Allen Clark found out on Monday, when he discovered that Jonathan Franzen's new website is just too dang real. Some wonderful Internet prankster set up CisWhiteMale.com to redirect to the Purity author's Facebook fan page. It's been less than a week, and this year is already better than the last.
If you've been around the book nerd scene for long enough, you've probably realized by now that Jonathan Franzen — best known for writing lengthy novels like The Corrections and Freedom — has a bad habit of saying things without thinking them through. In 2001, he said he wasn't that enthused to be picked for Oprah's Book Club, because she liked "schmaltzy" books, prompting Harper's Editor Lewis Lapham to call him "a guy from the country who shows up at court wearing the wrong shoes." Then there was the time he suggested that Edith Wharton's literary success hinged on her unattractiveness. The time he "planned to adopt an Iraqi war orphan in order to help him 'figure out young people.'" And this quote, from an interview with Slate:
I have thought about [writing a book about race], but — this is an embarrassing confession — I don't have very many black friends. I have never been in love with a black woman. I feel like if I had, I might dare.
...
I write about characters, and I have to love the character to write about the character. If you have not had direct firsthand experience of loving a category of person — a person of a different race, a profoundly religious person, things that are real stark differences between people — I think it is very hard to dare, or necessarily even want, to write fully from the inside of a person.
Hoo boy.
These Jonathan Franzen quotes are far from funny, but this situation kind of is.