Claire Foy Is Excited For Her Career Beyond 'The Crown' For The Most Amazing Reasons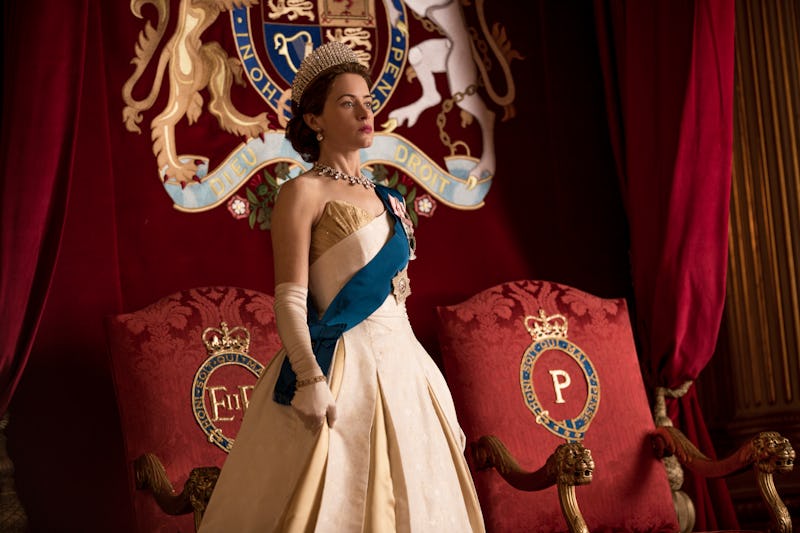 Netflix/Robert Viglasky
Audiences know and love her for portraying the legendary Queen Elizabeth. But Claire Foy is excited for life outside The Crown, and even though the role is so near and dear to fans' hearts, they should be too. The award-winning actor recently explained why she's so enthusiastic to move forward in her career, and why she doesn't feel pigeonholed since playing the royal icon.
"I don't feel like I'm defined by playing Queen Elizabeth," the 34-year-old revealed to People. Foy acknowledged that like many fellow actors, she may be primarily recognized for one major role, and that's OK. "It's a huge honor that people liked that character and therefore see me as that character," she continued. "So, I'm not trying to actively go against that."
With that said, however, Foy isn't going to play it safe or stick with this one character, as successful as it may be. "My career is only for me, really," she explained. "I can't do it for anybody else and so the choices and decisions I make are purely based on what I want to do. That's it really. It's a really selfish thing."
Her role is a beloved (and award-winning) one, but fans of Foy should really be excited about what else the actor has to offer.
And she's already making moves. Currently, Foy stars alongside Ryan Gosling in the awards contender First Man, a film about Neil Armstrong. It seems like Foy loved every minute of being part of the film process. "It was a dream, really. I would have begged to be part of it," she revealed to People. "It was just an incredible, incredible thing to be allowed to kind of play this character and work with these people really."
In April, it was announced that Foy and co-star Matt Smith would be replaced by actors Olivia Colman and Tobias Menzies for Seasons 3 and 4 of the Netflix series. The Crown's third season will likely premiere in early 2019 and will jump ahead a few decades.
Foy had an epic sendoff in September when taking home the Emmy for Best Lead Actress in a Drama Series. Foy's emotional acceptance speech started off with a nod to fellow women in the category and industry. "This wasn't supposed to happen. I just felt so proud then of being in the company of such extraordinary performances," she said. "And I know everyone is talking at the moment about women in the industry, but if that's anything to go by, bloody hell."
In addition to recognizing Smith, she summarized her love of the show, saying, "I had the most extraordinary two and a half years of my life... I was given a role that I never thought I would ever get a chance to play." Further, she supported the continuation of the series, saying, "I met people who I will love forever and ever and ever. And the show goes on, which makes me so, so proud."
According to IMDB, Foy has nearly 25 acting credits on her résumé outside the show. Needless to say, fans should be eager to see what's next.