Cloris Leachman's Thoughts On Mary Tyler Moore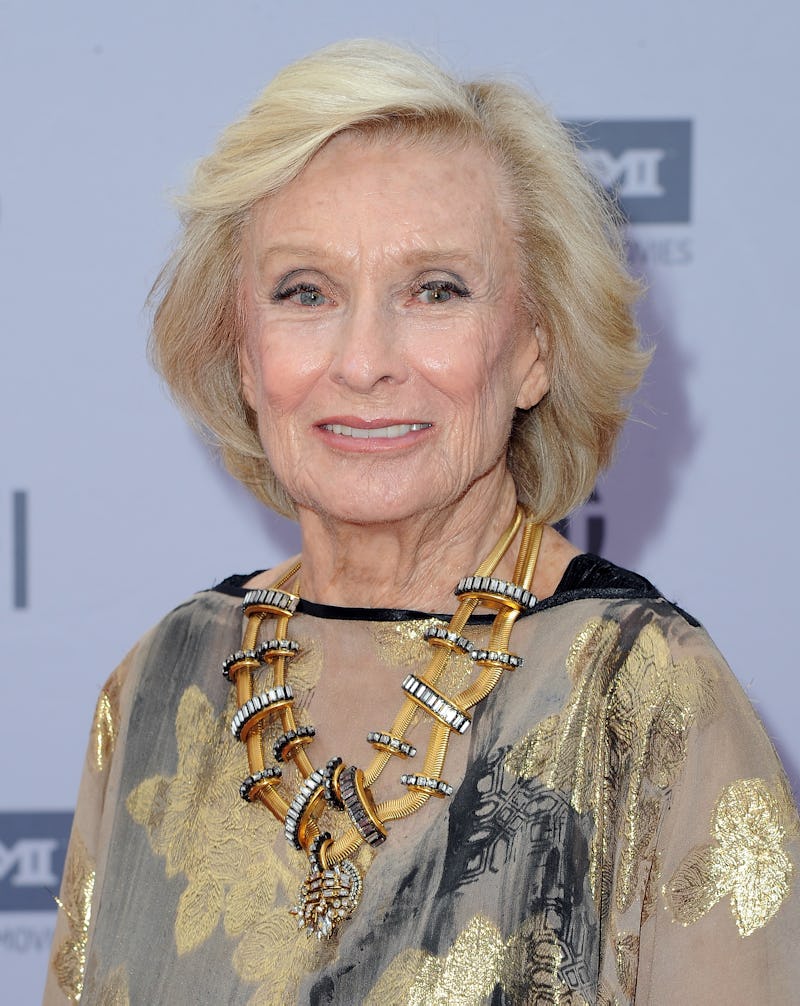 ANGELA WEISS/AFP/Getty Images
It's so hard to say goodbye. On Wednesday, actor Cloris Leachman shared heartfelt sentiments for former co-star, Mary Tyler Moore, and revealed details about her last meeting with her longtime friend. After news of Moore's death broke, Leachman offered an especially touching statement to Bustle, dubbing Moore "America's sweetheart." She went on to detail the iconic star's effortless work ethic and flawless on-camera delivery. Leachman said,
"The picture that we all have of her, that's how she was — sweet, kind, so tender, so delicate. She was America's sweetheart. Valerie [Harper] and I always had to rehearse and rehearse, to work things through but Mary was always ready to go, thoroughly prepared."
It's certainly no surprise that Moore was just as she seemed on television — both strong and graceful at the same time. Her charismatic personality managed to effortlessly win the hearts of all of America, as she broke down barriers in her role as an unmarried, 30-something, working class woman during the early 1970's — a subject that was deemed extremely taboo in the midst of those societal times.
In her statement, Leachman went on to express her condolences for Moore's husband of over 33 years, Dr. Robert Levine, explaining the depth of the couples' remarkably close bond:
"My heart goes out to her husband, Robert — he was never more than a touch away from her."
The 90-year-old thespian — who played Phyllis Lindstrom, the neighbor and friend of Moore's character, Mary Richards, for five seasons on the critically acclaimed sitcom, The Mary Tyler Moore Show — remembers her longtime pal and also reflects on the last time they would meet. She said,
"The last time I saw her was our 'Hot In Cleveland' reunion. I had a feeling I wouldn't see her again. If I could see her one last time I'd hold her in my arms and say, 'We love you.'"
Moore and Leachman — along with Valerie Harper as Rhoda, Betty White as Sue Ann, and Georgette Franklin as Georgia — would together kick down doors in Hollywood through their roles on The Mary Tyler Moore Show. They were, no doubt, #squadgoals in terms of women's rights during the 1970s. Moore's character, Richards, would ultimately become the face of the modern woman, while Leachman's Phyllis attacked many social issues on the sitcom as a political activist and advocate of women's liberation. The entire crew would essentially change the face of television and set the stage for years to come.
It certainly warms my heart to know that Moore and Leachman were friends 'til the end. Rest in peace, Moore. Thank you for turning the world on with your smile.
Additional reporting by Rachel Simon.