These Clues About 'Stranger Things' Season 3 Will Make You Want Those New Episodes ASAP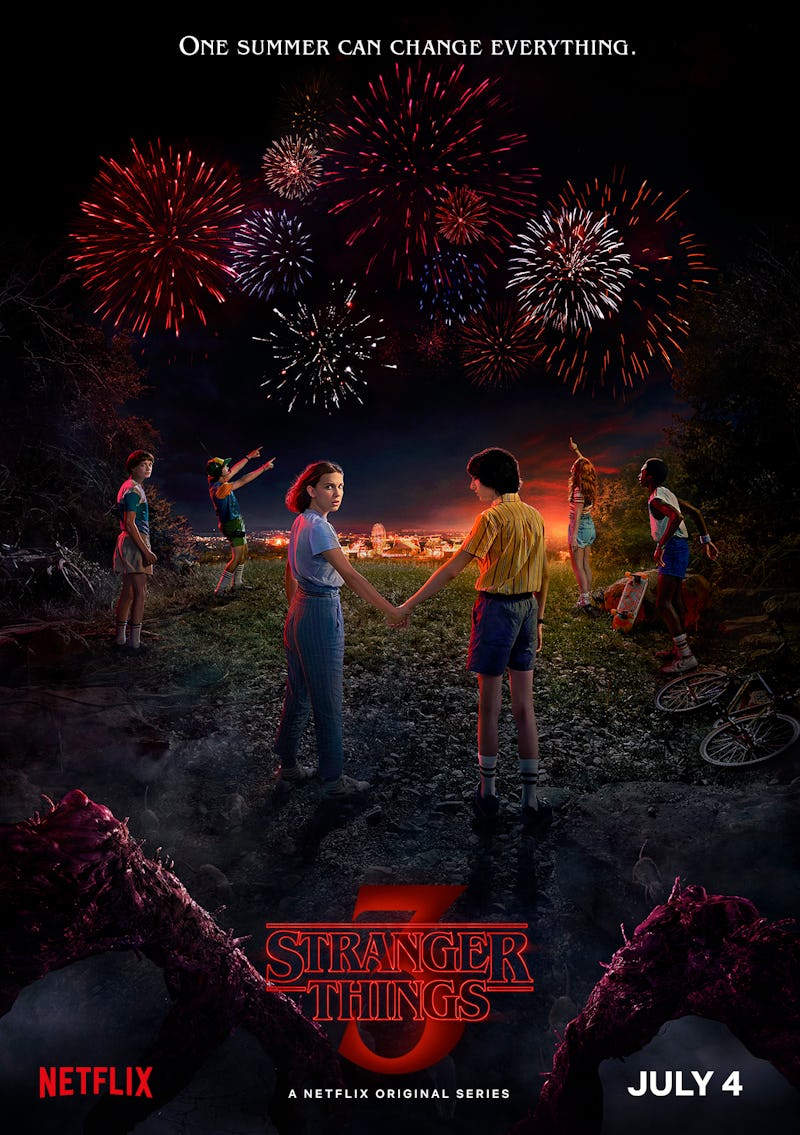 Netflix
Stranger Things' third season finally has a release date, along with a mysterious poster and teaser to match. And these clues about Stranger Things season 3, based on the new trailer and imagery, don't answer many questions, but they're definitely intriguing.
The season 2 finale showed that the Mind Flayer is still around to terrorize Hawkins. But based on Netflix's latest Stranger Things promos, it looks like there are plenty of new issues to worry about. And those issues go way beyond young love, although the poster's depiction of Mike and Eleven's hand-holding is pretty cute.
Most notably, a company called Lynx Corp. is hacking a New Year's Eve broadcast with a program called "SilverCatFeeds." (And no, the "cat" here doesn't seem to be a reference to Dustin's late cat Mews, who was eaten by Dart in season 2. RIP, Mews.) And it doesn't look like fans have seen the last of the Upside Down, either.
The new teaser is just over a minute long, but it packs plenty of punches. There are references to Russia, hidden phrases that don't seem to make sense yet, and even a callout to the Starcourt Mall, where Steve is working at an ice cream shop. Here are some of the clues from the new teaser and poster and what they could mean for the show's third season.