This Foreshadowed 'Nashville's Big Twist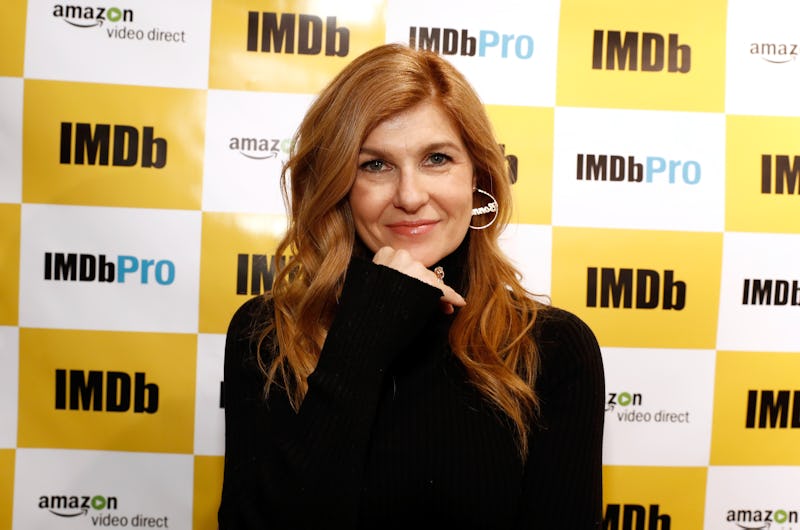 Rich Polk/Getty Images Entertainment/Getty Images
I know you're still grappling with the monumental twist that went down on Nashville Thursday night, and maybe you're feeling blindsided, but for those who knew how to look, but Connie Britton's Nashville contract actually spelled out an event like this many months in advance. (Also, hopefully it's clear from my phrasing, but I am planning on discussing said event within this post, so if you aren't up-to-date on the Feb. 23 episode, then you might want to scoot away and catch up, before it gets spoiled for you.)
Britton has been the heart of the series since its creation in 2012, but on the most recent episode, her character Rayna James succumbed to the injuries she'd sustained in that car accident, making her final exit from the show. It's devastating and heart-wrenching, but sometimes the best way to get through something like that is with cold hard facts, and this particular fact has been set since June 2016, when CMT picked up the country-music drama's Season 5. At that point, according to Deadline, "Britton, who was still under a contract, approached new showrunners Marshall Herskovitz and Ed Zwick with a request to leave for personal and professional reasons."
Britton hasn't yet gone on the record of what her specific motivators were for leaving the show, telling The Hollywood Reporter, "There were a lot of different factors that played into it; it was a cumulative thing," but Herskovitz speculates in his own interview with THR that it had something to do with the show being canceled and then picked back up. He said,
"When the show was picked up by CMT is really when Connie came to us. Everyone thought it was going to be ordered for a new season at ABC and Connie was under contract and then ABC canceled it, and then we went through a number of weeks until it was announced that CMT had picked it up. My guess is that during that time, she had accepted in her mind that the show was going to be over. And when it was picked up by CMT, that's when she came to us."
Whether that's an accurate interpretation of events or not, you can see that the new showrunners respected Britton's decision and desires, and found a way for her to exit the show gracefully — albeit heartbreakingly. As they should have, after her many years of strong work for the series; whether you agree or disagree with the timing, it's hard to argue with the cold hard facts of her contract or the incredible talent she's poured into the series throughout her tenure.