Get Ready, 'Bachelor' Nation: Corinne Has 2 New Shows In The Works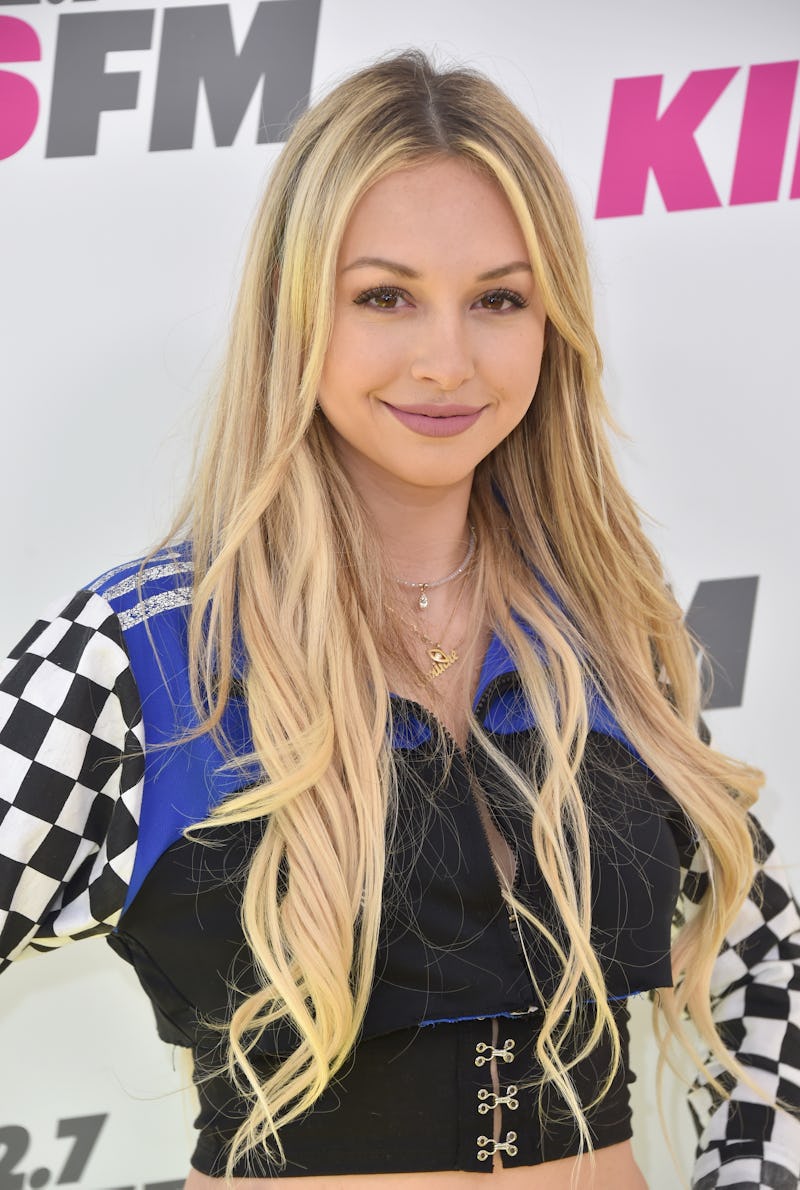 Frazer Harrison/Getty Images Entertainment/Getty Images
If you thought the upcoming sit-down with Chris Harrison was the last you'd see of Corinne Olympios, think again. On Friday, The Hollywood Reporter announced Corinne has two TV shows in the works, so Bachelor In Paradise is only the beginning. The Bachelor alum told THR, "I do have a [reality] show in the works, and I'm also working on a scripted show with one of my favorite producers."
It's worth stressing that despite the ambiguous wording, yes, the star will be in front of the camera. Beyond this, details for both shows are thin on the ground, but this is intentional: the 24 year old will be revealing more information about her entertainment projects during her August 29 interview with Harrison. And, no, she won't just be focused on her upcoming shows in the interview. Presumably in reference to DeMario Jackson's tearful interview with Harrison, she asked her Twitter followers not to jump to assumptions before watching her own conversation.
As a quick recap, production on Bachelor In Paradise Season 4 was shut down after a producer made a claim that alleged sexual misconduct occurred between Jackson and Olympios. Jackson denied the accusations, and Olympios released a statement where she said she was "trying to make sense of what happened."
Warner Bros. and Olympios' lawyers — who each conducted independent investigations — concluded that there was no evidence of misconduct. Filming soon resumed, and Olympios then released another statement saying she was satisfied with the outcome.
Soon, it will be time for her to tell her side of the story, but those hoping for a cut and dried version of events may be disappointed. From the sounds of things, the Miami native will be talking about the nuances of the incident, since she argues that it was important for her to tell her side of the story because she felt "like the media was trying to paint me a certain way. Everyone thought they knew what happened."
So, this news about her upcoming shows couldn't come at a better time. After all, despite being proclaimed a "villain" on the series, Corinne became the breakout star of Nick Viall's season of The Bachelor to the point where viewers were rooting for her to get her own spin-off series. Her popularity reached the point where she got her own hashtag, #teamcorn and The Cut published an article declaring her "the Best Bachelor Contestant Of All Time" in February 2017. And while it's comforting to hear we're going to be seeing a lot more of her for straightforwardly good reasons, it's even more so to hear that she's moving forward from the incident.