You Won't Be Seeing Dani Dyer On 'Eastenders' Anytime Soon For This Big Reason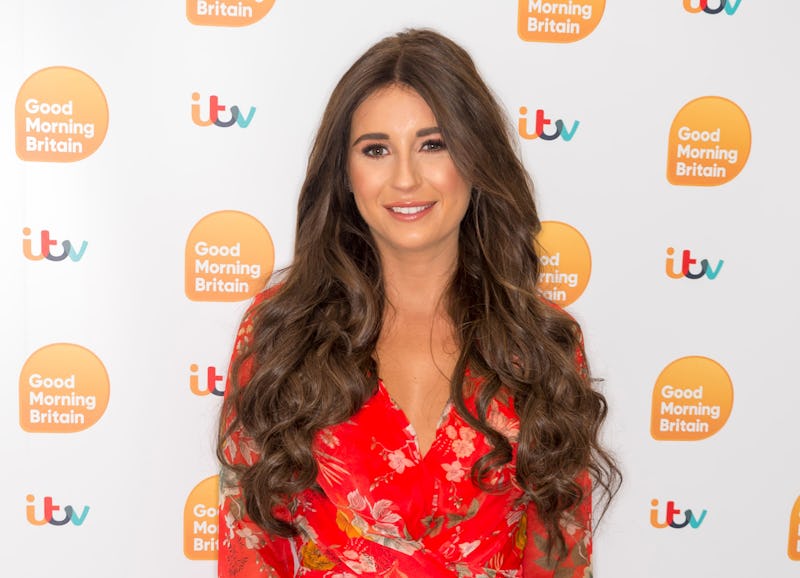 Ken McKay/ITV/Shutterstock
Having one member of the Dyer family on a primetime soap is good but having two would surely be better. Unfortunately, it looks like an appearance from Dani Dyer on Eastenders will never happen. Speaking to the Daily Star, the Love Island winner said that Eastenders bosses said no to her appearing alongside her dad. "They wouldn't let me in it," she said. "They won't let me and are like, 'It ain't going to happen.'"
What's the big deal? Well, the 22-year-old thinks it's because "there would be a massive outrage" as her dad, Danny Dyer, already has a role on the soap. At least Eastenders executives aren't giving into the "it's who you know" stereotype and allowing unknown talent a chance.
According to the Daily Star, this rejection is what led Dyer onto the reality TV path. She reportedly first auditioned for Survival of the Fittest in 2017 but was forced to leave the show (which aired earlier this year) after dislocating her shoulder in the first episode.
Then came a call for the third series of Love Island; an opportunity that, for obvious reasons, Dyer couldn't refuse. The Times reported that she didn't have to audition for Love Island thanks to being asked by producers instead. Either way, I'm sure she's glad she didn't pass the offer up.
"Dani's dream job was working on Eastenders with her dad," a source told the Daily Star. "She auditioned but was heartbroken when she didn't get the part. She was sick of the bar work and struggling to make it as an actress so decided to do reality TV." I've contacted Dyer's rep for comment but haven't yet heard back.
Apparently, her dad "wasn't too keen [on Love Island] at first but even he's admitted it was the perfect move for her." The Eastenders star's change of heart isn't surprising as his daughter could earn £750,000 from sponsored Instagram posts alone this year, Digital Spy reports.
In a new interview with The Times Magazine, Dyer admitted that her dad didn't want her to go on the show. But her mum and nan told her to "just go for the eight week holiday," not for one second thinking that she'd make it to the final. "I've never really had any luck with boys. And I'm not glam all the time," she told the paper.
The star also said that a career as a radio and television presenter could be in the pipeline. However, she hasn't given up on acting completely. She has already filmed a horror film that is rather fittingly set to be released on Halloween. Heckle is billed as a comedy horror and focuses on the terrorising actions of a comedian's heckler.
The Love Island star will also reportedly take on the lead role in a crime-based thriller called O31. Playing a young woman, Nancy Francis, who is dealing with the murder of her mother, Deadline reports that Dyer's role was described as "extremely challenging" by the film's producer Joshua Whincup.
Whatever she ends up doing, it's safe to say that Dani Dyer won't be leaving our TV screens anytime soon.