'OITNB's Danielle Brooks Paid Tribute To Philando Castile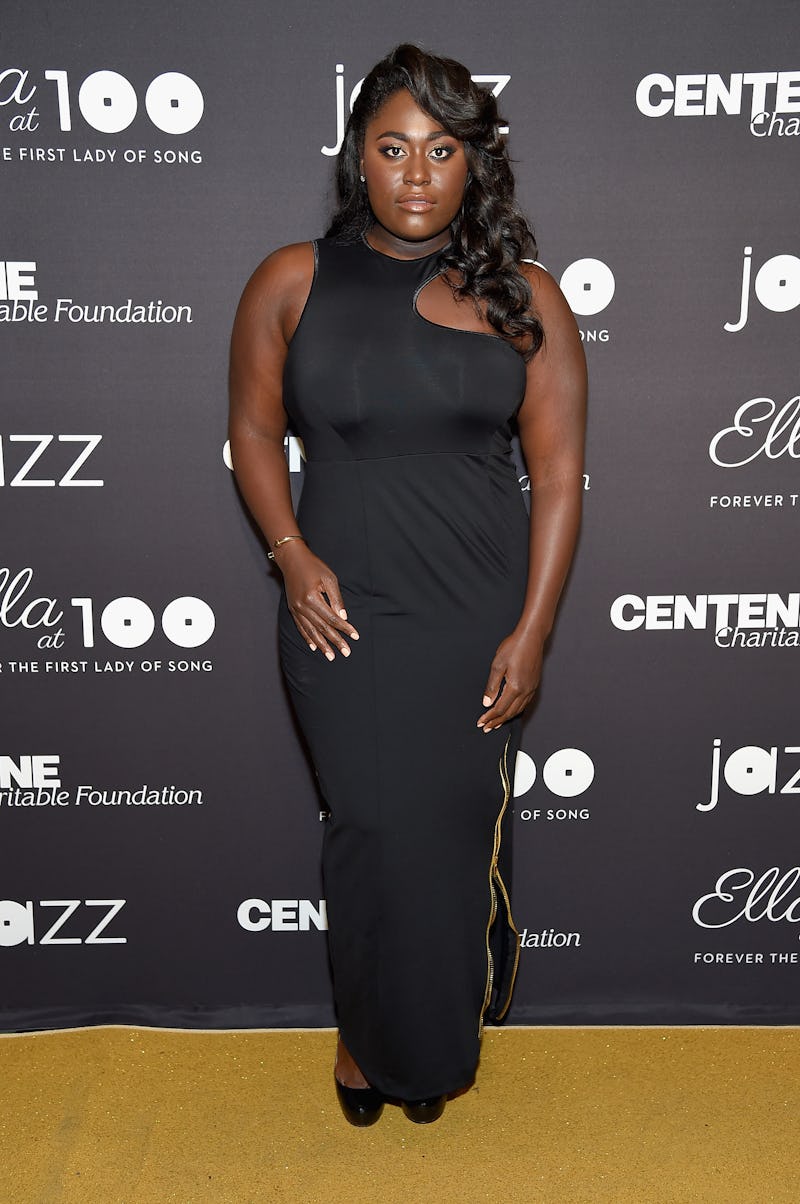 Michael Loccisano/Getty Images Entertainment/Getty Images
On Friday evening, the verdict regarding Philando Castile's death was released. By now, you may have seen the news that Officer Jeronimo Yanez was acquitted of all charges after fatally shooting Castile last summer while Castile's girlfriend, Diamond Reynolds, livestreamed the aftermath of the incident on Facebook Live. In the wake of this news, Orange Is The New Black's Danielle Brooks reacted to the Castile verdict on her Twitter account. With all due respect, her comments on the matter actually feel quite in the vein of her OITNB character, Taystee, and that is a powerful connection in and of itself.
Within an hour of the official verdict's release, Brooks first tweeted the following:
"The family has EVERY right to be visibly upset and angry!! #standwiththem #sayhisname #PhilandoCastile when will this end? #justice"
The passion and disappointment that yet another cop had been acquitted in the death of an innocent black man is clear in Brooks' message, and her next tweet hits home very hard.
"Every time you think of Poussey, think of a real Human Being. Shed a real tear. Get angry about a real death. #PhilandoCastile," she wrote. In connecting the very real and tragic death of Castile to the fictional yet tragic death of Poussey Washington, Taystee's best friend on OITNB, Brooks manages to drive home the severity of this verdict.
That connection to OITNB may especially resonate with those who may not feel particularly affected by the Castile verdict, or may not understand the implications, but have seen OITNB and watched the fallout from Poussey's murder in Season 5. Reckoning with this kind of incredibly sad outcome may be a lot to process, but as Brooks implores, it is crucial that whether their name is Poussey or Philando, you understand that someone who once had a full and happy life was killed in an avoidable and tragic way.
That Castile's death happened in real life — and not in the fictional setting of a TV show, where audiences may be able to keep a safe distance and not reckon with it — makes this verdict and subsequently Brooks' words more urgent in nature.
Through her tweets, she found the apt, jarring, and yes, necessary words to shake us all back into reality, so we can understand the graveness of this verdict. The best I can hope for is that Brooks' words serve as a balm and a call to action for us all.