You Need To See This Deepwater Horizon Netflix Doc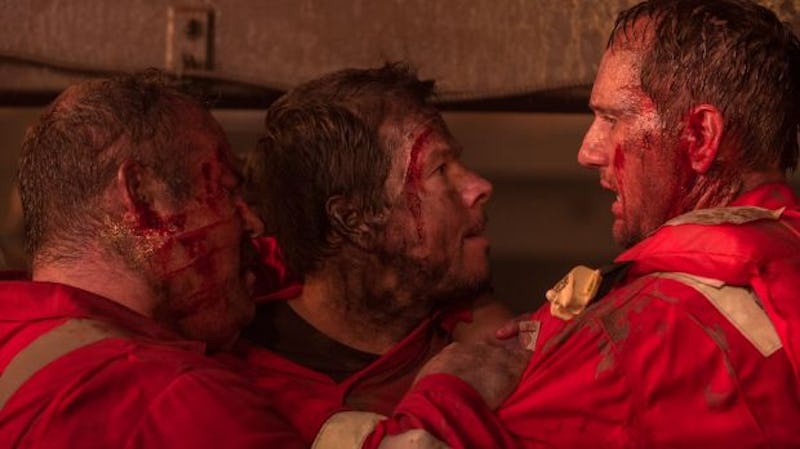 Summit Entertainment
Lately it seems as if Mark Wahlberg is Hollywood's favorite actor to star in movies about real life tragedies. The Bostonian can currently be seen in theaters in Patriots Day, which is about the Boston Marathon bombing, and his previous movie was Deepwater Horizon, which tells the story of the BP oil spill. That film got strong reviews from critics, but had a tough run at the box office and didn't last long in theaters. So if you missed your chance to see the movie when it was first released, you're probably wondering when Deepwater Horizon will be on Netflix.
Probably not for a while. The film was just recently released on on-demand services, meaning it likely won't head to any subscription-based streaming services for at least a couple of months. And when it does head to a streaming service, it's almost definitely going to be HBO. That's because HBO has a deal with Summit Entertainment, the studio behind Deepwater Horizon, that gives them first rights to Summit films, according to Deadline. That's why you'll find other big 2016 movies from Summit — like Gods of Egypt, Criminal, and Now You See Me 2 — already on HBO.
But what if you only have Netflix? Subscribers are probably out of luck when it comes to watching Deepwater Horizon, but you can still learn about the BP oil disaster thanks to a documentary currently streaming on the site. It's called The Great Invisible, and it pieces together the tragedy with interviews from survivors of the accident, BP executives, and people who live in the area.
The documentary has a 91 percent rating on Rotten Tomatoes, and provides a great, in-depth look at what caused the disaster; as well as the toll it took on the environment and the citizens in the Gulf. It's not a cheery watch by any means, but if you're interested at all in the true story behind Deepwater Horizon — without the Hollywood heroism exaggerations — then The Great Invisible is definitely a movie you should check out.