Demi Lovato's Docu-Series Is A New Way For Fans To Connect With Her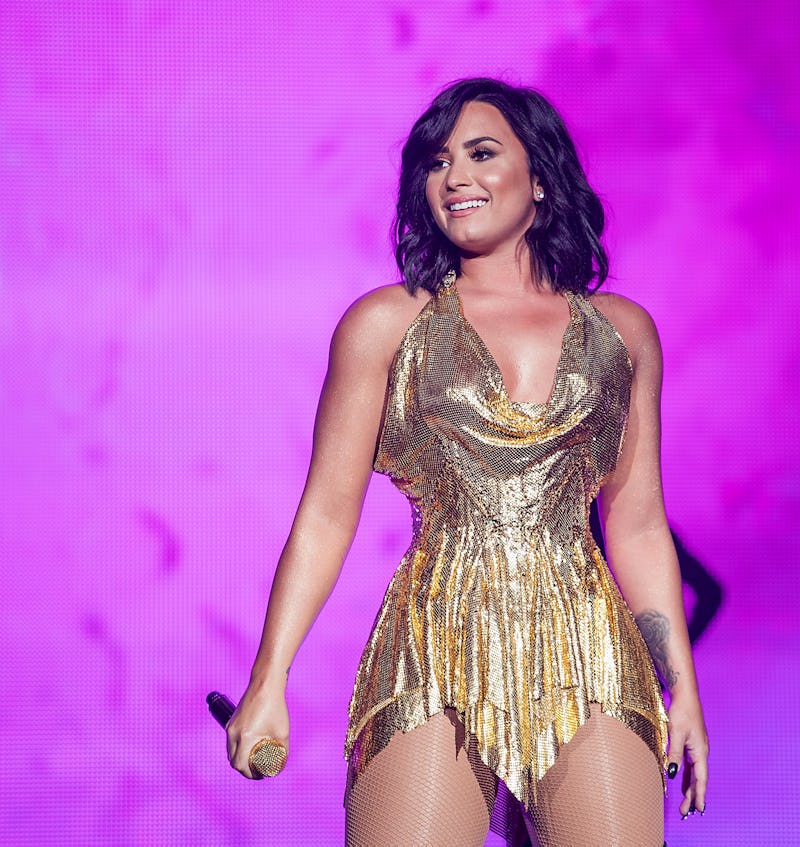 Rick Kern/Getty Images Entertainment/Getty Images
If you're a loyal Lovatic, then Demi Lovato's new docu-series on YouTube is right up your alley. According to The Hollywood Reporter, Lovato's online series will be called Simply Complicated, and it will be a behind-the-scenes look at the artist and advocate's life.
YouTube announced in May 2017 that it was focusing on creating more original content, which will include Katy Perry's live stream special and upcoming shows from Ellen DeGeneres and Kevin Hart. When YouTube first announced the news, the series was called I Am: Demi Lovato, and the synopsis was,
"Global music sensation and social advocate, Demi Lovato reveals a yearlong personal journey of music reinvention and deep discovery as she dives into the writing and recording of her new album in her new series, I Am: Demi Lovato."
By the time she was promoting the project during the "The Changing Face of Original Content" talk at Cannes Lions on June 19, the name had seemingly been changed to Simply Complicated. She explained the title at the event by saying, "I've had a lot of experiences in my life, and I've been open about my story and my journey, and I think I am simply complicated."
On why she wanted to do a docu-series now, Lovato said, "I feel like I'm at a pivotal point in my life, turning 25." Both The Hollywood Reporter and Variety reported that the audience laughed at her insinuation that 25 was old, so she joked in response "Hey, it's a quarter of a life!" But she also said, "I feel like I've lived a lot longer than I actually have."
Considering Lovato has been vocal about her past addiction to drugs and alcohol, as well as her bipolar diagnosis, it's no wonder she feels she has lived a lot already. And the docu-series will surely focus on her struggles since Lovato is an advocate for mental health awareness.
Her decades-old relationship with YouTube is well-documented, as well.
Before she was an international pop star, Lovato was becoming famous because of her work on the Disney Channel. During that time, she made vlogs with fellow Disney star, former Barney & Friends buddy, and her BFF at the time, Selena Gomez. You can still watch some of these gems from 2008 on the site.