Demi Lovato Just Responded To Rumors About Her Recovery In A Brave & Poignant Way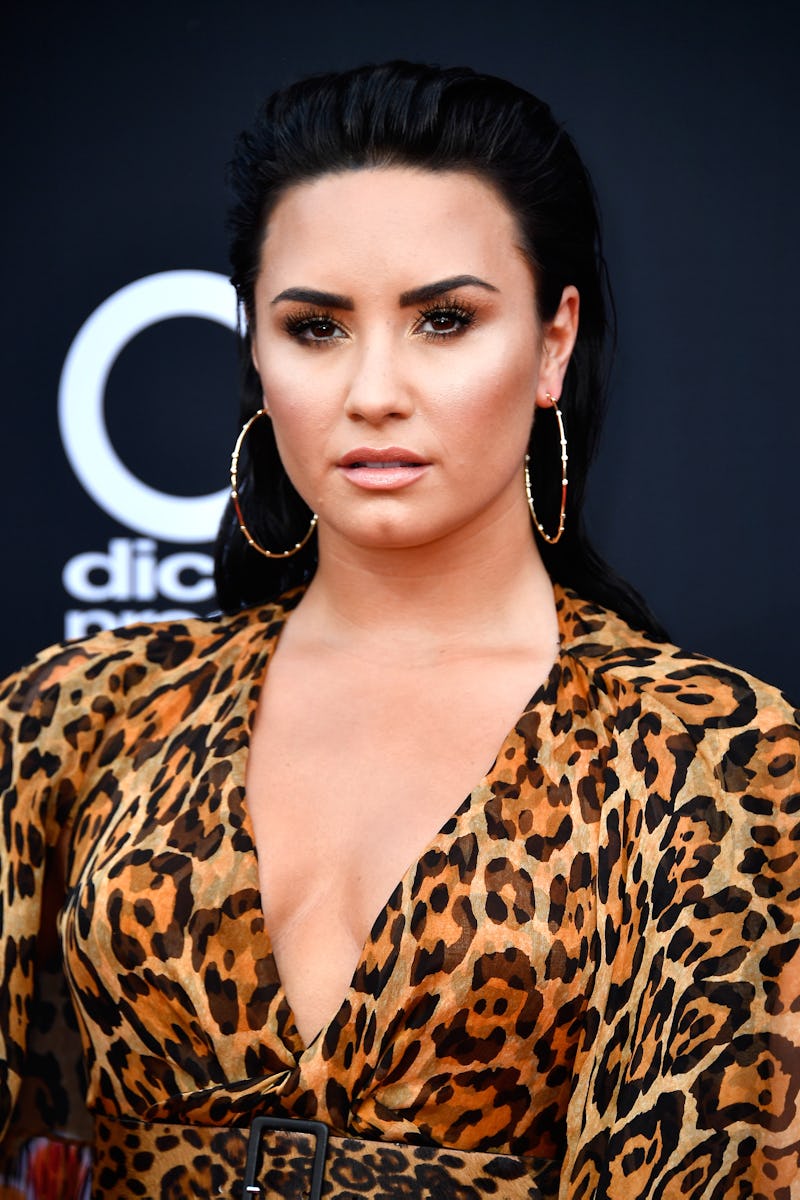 Frazer Harrison/Getty Images Entertainment/Getty Images
Setting the record straight: Grammy nominee Demi Lovato addressed reports about her sobriety in a series of six poignant tweets on Friday, Dec. 21. "I love my fans, and hate tabloids," began the singer, who was unexpectedly hospitalized in July. "Don't believe what you read. People will literally make up stuff to sell a story. Sickening."
Following her hospitalization, her family released the following statement to Bustle: "Demi is awake and with her family who want to express thanks to everyone for the love, prayers and support. Some of the information being reported is incorrect and they respectfully ask for privacy and not speculation as her health and recovery is the most important thing right now."
Nearly five months later, Lovato is speaking for herself, continuing on Twitter:
"If I feel like the world needs to know something, I will tell them MYSELF. Otherwise people stop writing about my recovery, because it's no one's business but mine. I am sober and grateful to be alive and taking care of ME"
Although Lovato has been open and vocal about her sobriety struggles and triumphs — even, in June, releasing "Sober," her single hinting a relapse — she was apparently incensed by certain media outlets' attempts to tell their own version of her story. It's unclear which specific reports she was referring to, though several websites did chronicle her difficult 2018 in their year-in-review roundups. Additionally, Buzzfeed pointed out that it also could have something to do with unconfirmed reports about Lovato dating her sobriety coach Henry Levy.
Lovato — who had celebrated six years of sobriety in March — was reportedly released from a rehab facility in early August, at which time she issued another statement via a since-deleted Instagram post thanking fans for their love and support and vowing to "keep fighting." The "Sorry Not Sorry" singer also wrote that she needed "time to heal and focus on my sobriety and road to recovery."
She also echoed those sentiments in her latest tweets:
"Someday I'll tell the world what exactly happened, why it happened and what my life is like today.. but until I'm ready to share that with people please stop prying and making up sh*t that you know nothing about. I still need space and time to heal.."
Inaccuracies on "blogs and tabloids" from anonymous insiders, as she also wrote, were the impetus for speaking out:
"Any "source" out there that is willing to talk and sell stories to blogs and tabloids about my life isn't actually a part of my life because most of the sh*t I see is soooooo inaccurate. So newsflash: your "sources" are wrong ... I would love to set the record straight on all the rumors out there but I literally don't owe anyone anything so I'm not going to. All my fans need to know is I'm working hard on myself, I'm happy and clean and I'm SO grateful for their support."
Despite this negativity, Lovato is focused on staying positive and grateful for the fan support she's received over the past several months. "I'm so blessed I get to take this time to be with family, relax, work on my mind, body and soul and come back when I'm ready, she concluded her series of Dec. 21 tweets. "I have my fans to thank for that. I'm so grateful, truly. I love you guys so f*cking much thank you"
Plus, she already has something to look forward to in 2019, having just received a huge honor in the form of her second Grammy nomination — this time a Best Pop Duo/Group Performance nom for her feature on Christina Aguilera's track, "Fall in Line." Calling the collaboration's recognition a "dream come true," Lovato also gushed over Aguilera while responding to the news of their joint Grammy nod.
"I grew up in Texas, singing to @xtina everyday, DESPERATELY trying to hit her high notes," she tweeted on Dec.7. "If you would've told me I'd have a Grammy nod with her I would've laughed in your face!! This is so surreal.."
Even with all the external noise, Lovato is clearly focused on forging ahead and continuing her brave fight against her addiction struggles. In the meantime, her fans are routing for her to continue — as she has sung herself — "rising from the ground like a skyscraper."