'Scream Queens' Resurrected A Fan Favorite Just In Time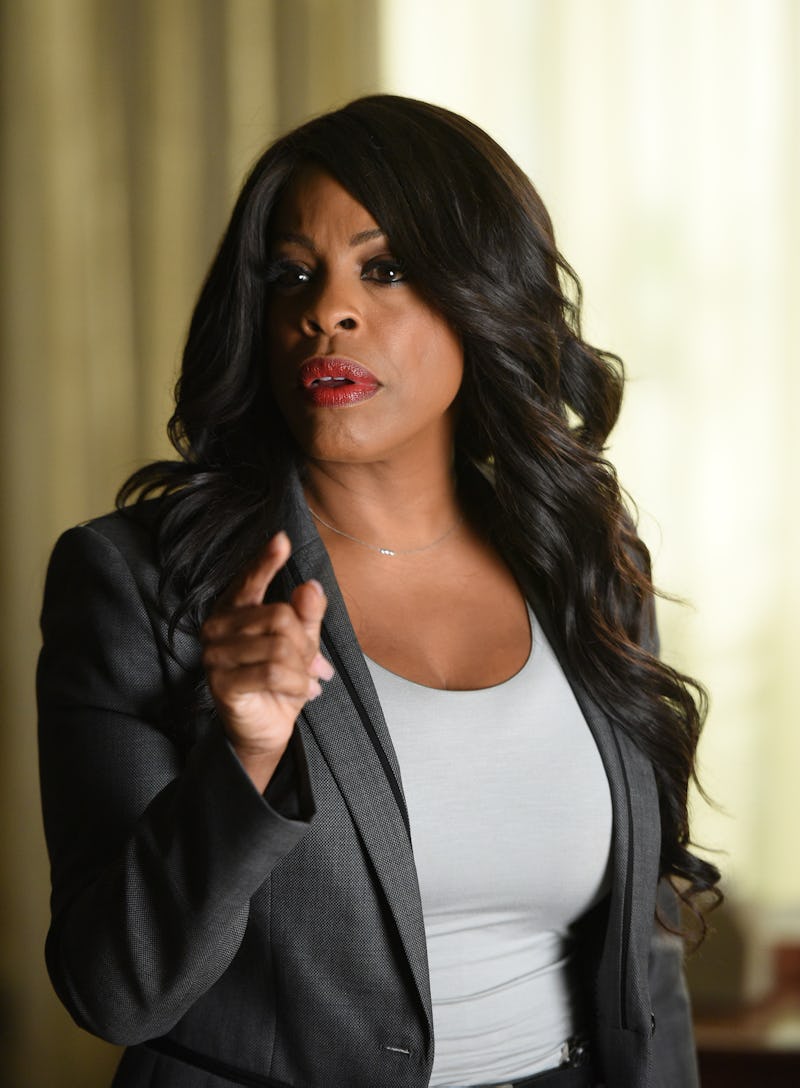 I think the entire universe mourned the assumed death of Denise Hemphill in Scream Queens' Season 2 Halloween episode. After getting a defibrillator to the chest from the Green Meanie, it looked like Denise was gone for good, but some of us held onto a glimmer of hope when Dean Munsch placed her into the cryogenic chamber contraption that she planned to use for herself when she died of her disease. Well, it turns out it worked, as in the Dec. 20 Scream Queens season finale, Denise Hemphill returned, to the delight of fans.
Season 2 had been seriously lacking in the one-liner department since Denise was presumed dead, but she brought it back in full force in the finale. While the C.U.R.E staff found themselves held hostage — in a cage at gun point by Nurse Hoffel — Denise suddenly showed up out of nowhere and explained that "the low temperature allowed my heart to beat slowly enough to regain its' strength, or something." She then asked about how Hillary was working out and lamented about missing the first female president being elected. (I might have softly weeped for a moment after that one.) Of course, following her dramatic/hilarious entrance back into the land of the living, Denise straight up diffused the bomb that Hoffel had set up outside the cage and saved the day.
Once they were freed from their captivity, the gang chased after the fleeing Nurse Hoffel and when she turned to throw a machete at Chanel #3, Dr. Cascade jumped in front of her and took it to the chest instead to save her. It was actually adorable and sad all at the same time, especially when Dr. Holt suggested that he could have just pushed her out of the way instead of jumping in front of her.
I have to say, I am glad they brought Denise back right before killing off Dr. Cascade. We needed something to soften the blow and the joy of seeing Denise alive and well certainly did the trick.