5 Common "Breaks" Couples Take That Lead To Breakups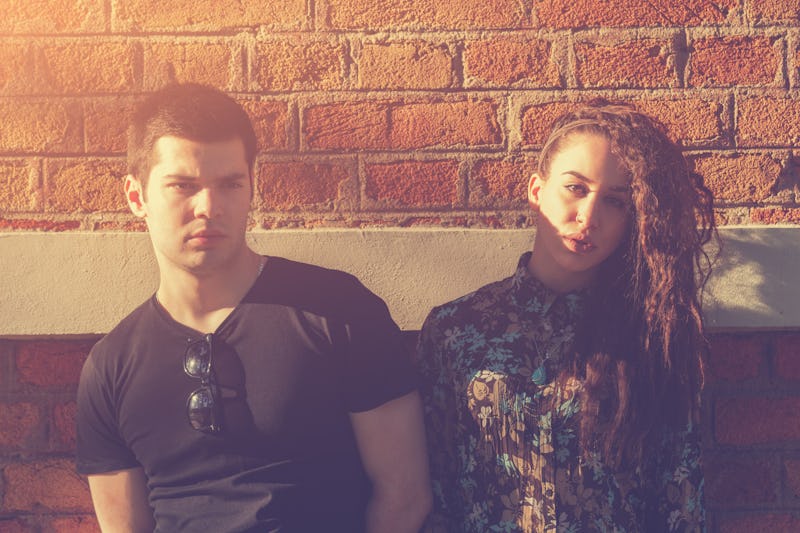 astrosystem/Fotolia
At some point in your relationship, you might feel the need to take a break from your partner. The need for a break comes when you reach a juncture where things aren't working and, honestly, you're not sure what else to do. If absence makes the heart grow fonder, then maybe time apart is exactly what your relationship needs to continue to grow. Or maybe it's less about absence and more about needing space to figure out what you need and want, not just for your relationship, but for yourself.
"When a couple takes a break in a relationship, it's usually because one person isn't sure about the value of the future of the relationship," New York–based relationship and etiquette expert of Relationship Advice Forum, April Masini, tells Bustle. "The break is either to clear [their] head, test the waters and see what else is out there, see if the partner is missed on the break, or use the break as a slow advance to a full on break up."
But Masini says a break can often lead to a breakup. "It's very tough to take a break and not have derivative problems added to the mix as a result of that break — and these usually lead to a breakup," she says. "In addition, the break is usually either an excuse for a breakup, or a prelude to one. Breaks are more often than not, the step before a breakup."
The exception? When one of you just needs some breathing room for the weekend, whether it's in the form of a girls' trip or a visit to your parents'. "It's short, and meant to relive a little stress that isn't major. That kind of break is very healthy in a relationship, and doesn't necessarily lead to a breakup — in fact, it can strengthen the relationship," Masini says.
Since the reasons for taking a break in a relationship vary, so do the types of breaks that couples can have. Here are five different types of breaks you and your partner can take, according to Masini.
This article was originally published on