Adele Is Totally Ready To Have More Children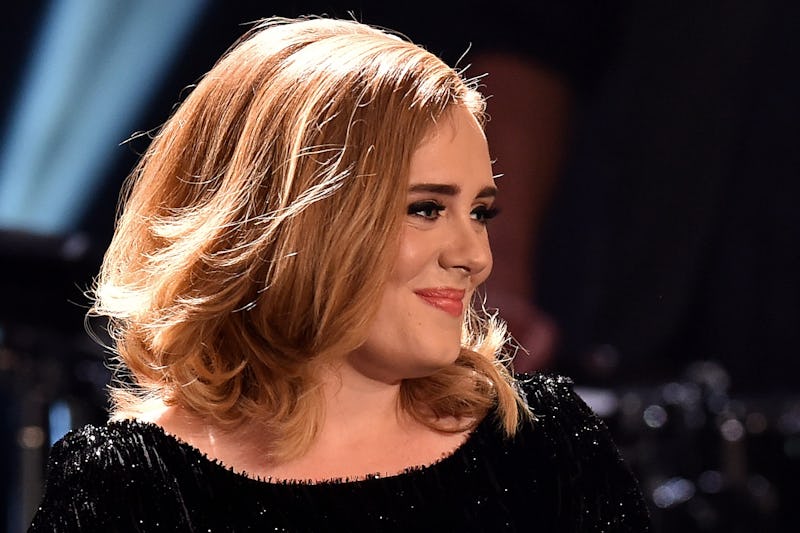 Sascha Steinbach/Getty Images Entertainment/Getty Images
Make fun of it as much as you want, but talented celebrities deciding to procreate really does provide a beacon of light in these dark times and give me some hope for the future. So, does Adele want more kids? I mean, speaking of talented celebrities. She already has child, of course, a 4-year-old son named Angelo — a fitting name when your mom is as heavenly as Adele — and I'm thrilled to announce that she does indeed want more.
As far back as November 2015, Adele told The Sun that she had her heart set on a sibling for Angelo, saying, "I'm still making up for the lack of sleep but he'll have a brother or sister at some point." And, in November 2016, Adele got even more specific about her baby-making timeline, telling a Nashville, Tennessee audience:
I'm starting to get very emotional about it because I feel like once they turn four, they're not really your actual baby anymore. So my womb is starting to ache a little bit. It's like, 'Baby, baby, baby. Need a baby, need a baby'. I'm not pregnant. I won't get pregnant until the end of the tour.
But before you start shouting other cherubic name recommendations at her, just know that her current world tour won't wrap up until Jul. 1. So it will be a few months until Adele and her partner Simon Konecki are trying in earnest.
That said, you're entitled to get more than a little excited in advance, especially after watching the way Adele closed out the North American leg of her tour: by being lowered down into the stage while shouting to fans that she's "off to have another baby."
F*cking give it up for me — I did it! I'll see you on the other side. In a couple of years I'll be back. You won't be able to get rid of me. Take me down. I'm off to have another baby!
With this announcement, and Beyoncé's twins on the way, I'm feeling a lot more optimistic about 2017.