Dean Found Love On 'BiP', So Does That Mean He's Engaged?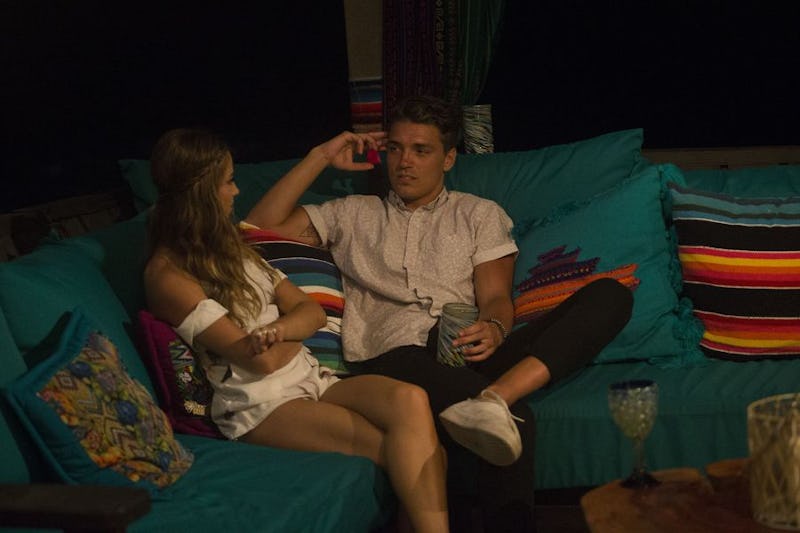 Paul Hebert/ABC
The whole point of looking for a love on a show like Bachelor In Paradise is to get your Instagram sponsored content off the ground, right? I kid, I kid — it's to go off and meet someone that you wouldn't normally meet and fall in love. As fans know, love can be found on Bachelor In Paradise, and Dean Unglert, aka Deanie Babies, fresh off of Rachel's season of The Bachelorette, went to Mexico to find romance for himself. But did it work? Does Dean get engaged on Bachelor In Paradise?
It's looking unlikely. Unfortunately, Dean really stepped in it as soon as he landed upon those sandy Mexico shores. First, he was way too excited to see his Bachelor bros than pay attention to any of the women that were on the show, and then he and Kristina decided they liked each other and went on a date. Then, production on the show was suspended because of alleged sexual misconduct between Corinne Olympios and DeMario Jackson, and Dean and Kristina hung out off-camera for a while. When they got back to Paradise, Dean was, according to Kristina, acting weird, even though they had fun and spilled their guts to each other in their time together.
Then came Danielle Lombard, and things changed for Deanie Babies. Danielle asked Dean out on a date (Kristina didn't really say how much she liked Dean or ask Danielle to lay off), they had an electric good time, and then Dean lied to Kristina and said the date with Danielle was merely fine. C'mon, dude — you can't have your cake and eat it, too. Love triangles have sharp, pointy edges, and someone is going to get hurt.
It's hard to know if Dean's romantic troubles have worked themselves out. Right now, his Instagram has more photos of his dog (and other dogs) to try and surmise who he ended up with. But according to an interview with Glamour, Dean did find something in Paradise. He said, "I did find love in Paradise. Yeah. I don't see any need to hide it." But when asked if he was still in love, Dean said, "That's the kicker! That's the million-dollar question. I guess we'll have to tune in to find out. That's what the live reunion is for!" Oh Dean, I see right through you and your cliffhanger attitudes.
Dean doesn't seem to be engaged after the show, and his social media indicates that he didn't leave Paradise with a long-time love. His Instagram has plenty of shots with him with other women in Bachelor Nation, including Ashley Iaconetti:
And he's been hanging with Becca Tilley, too.
But none of this means anything. Bachelor Nation is one big family, and everyone hangs out with everyone. Dean is probably not getting married after Paradise, but perhaps the love he did find is still going strong.