If Your Partner Has Stopped Doing These 7 Gestures For You, Your Relationship Is At Risk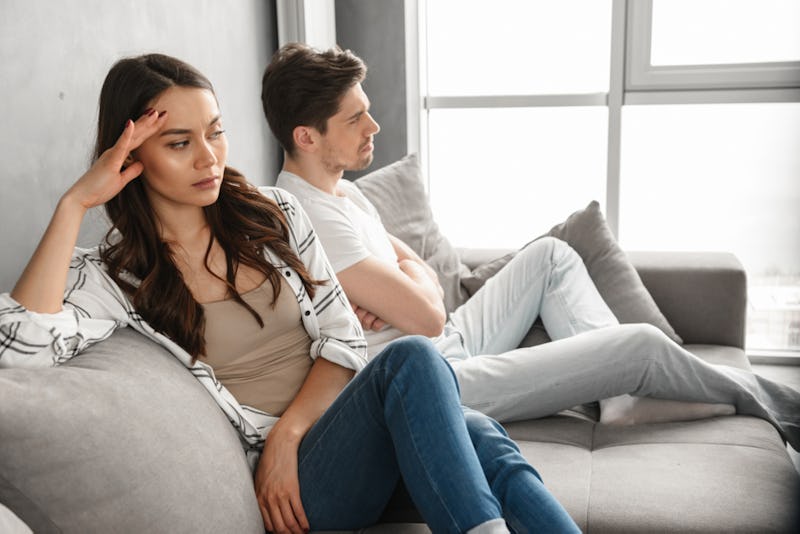 Dean Drobot/Shutterstock
It's no secret that relationships can be tricky, especially if it's a long-term partnership. And, when it comes to maintaining that everlasting spark between two people, things can get all the more complicated. Sometimes, we may find ourselves stuck in a routine, and, as a result, we may forget how simple gestures can go a long way in terms of love and affection. That being said, if you've noticed your partner has stopped doing common, loving gestures for you, your relationship may be at risk.
Although these gestures may seem subtle, they speak volumes, and can even make your relationship stronger. They're small yet mighty ways your partner is able to show you they still care and express love.
"As a relationship goes on, you get to know a person," Jenna Birch, CEO of Plum dating app and author of The Love Gap, tells Bustle. "Sparks die down some, life starts getting in the way, and you need to constantly put effort into maintaining that connection. Frequent small gestures show your partner that you pay attention, you care and you're committed to their growth, happiness and well-being. When your partner stops maintaining your relationship, that spark can easily die out as dissatisfaction and resentment builds up."
Here are seven gestures that your partner may stop doing if your relationship is in trouble, according to experts.