If Your Partner Lies About These 7 Things, Your Relationship May Be In Trouble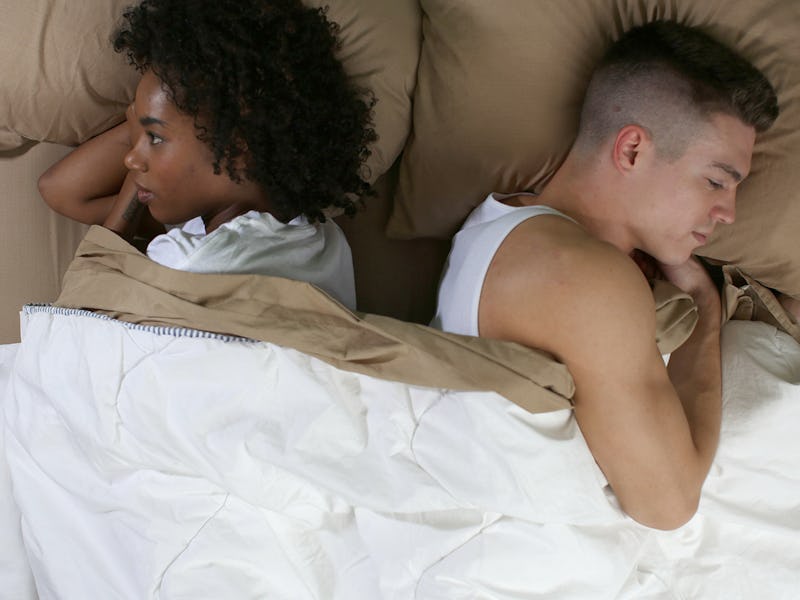 Ashley Batz/Bustle
Nobody wants to be with a liar. Even if your partner doesn't lie about big things, the smallest lies can still affect your relationship in a big way. Lying destroys trust. If your partner can't be honest about a few key issues, experts say your relationship may have some difficulties.
"In order for a relationship to last, couples needs to be honest about almost everything," Nadine Smiley, relationship specialist at The Relationship Couch, tells Bustle. That means no lying by omission or changing information to try and reduce conflict. If you don't feel like your partner is being completely honest with you, it's hard to trust what they say.
A big lie, like covering up an affair, is an obvious trust-killer. But as Kara Laricks, Three Day Rule's LGBTQ+ matchmaker and dating expert, tells Bustle, the small lies can be just as bad. "Lies tend to multiply and cause a barrier between you and your partner," she says. "The beauty of an intimate relationship is that lack of barriers. And that lack of barriers is what sets your relationship apart from all the other relationships in your life. If long-term intimacy is your goal, leave the lies behind."
If you need to tell a little white lie to surprise your partner, that's fine. But beyond that, honesty is always the best policy. So if your partner lies about any of the following things, experts say, you may want to rethink your relationship.