7 Unexpected Habits Sociopaths Have In Relationships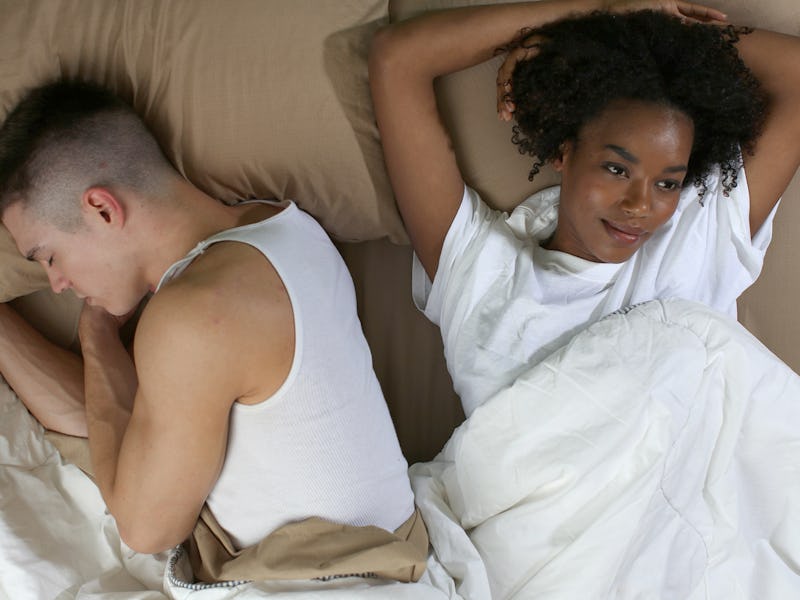 Ashley Batz/Bustle
Sociopaths aren't exactly known for being the best type of partners. They tend to focus more on themselves than anyone else. Many are impulsive, lack empathy, and have no issues manipulating those closest to them. Sociopaths are also good at hiding who they truly are. When it comes to commitment, experts say sociopaths in relationships have some pretty unexpected habits to be aware of.
"While 'sociopath' is not a formal diagnosis, sociopaths typically have some (or all) of the characteristics of antisocial personality disorder and/or narcissistic personality disorder," licensed mental health counselor Erin Parisi tells Bustle.
When dealing with people, Parisi says sociopaths tend to use others for their own personal gain. They don't feel like rules or even laws apply to them, and they often put themselves first and may not feel genuine empathy. Once they've received whatever it is they need or want from a person, they move on. Gaslighting is also another tactic sociopaths know how to do very well in relationships.
"Sociopaths can take many forms, depending on what it is they're looking to gain from the relationship," she says. "Spotting a sociopath is difficult because they're often skilled chameleons." They're basically masters at manipulation and know how to act around someone in order to stay undetected.
As Parisi says, spotting them can be challenging. So here are some unexpected habits sociopaths may have in relationships, according to experts.
This article was originally published on