There's Basically Porn On Netflix & Here's How To Find It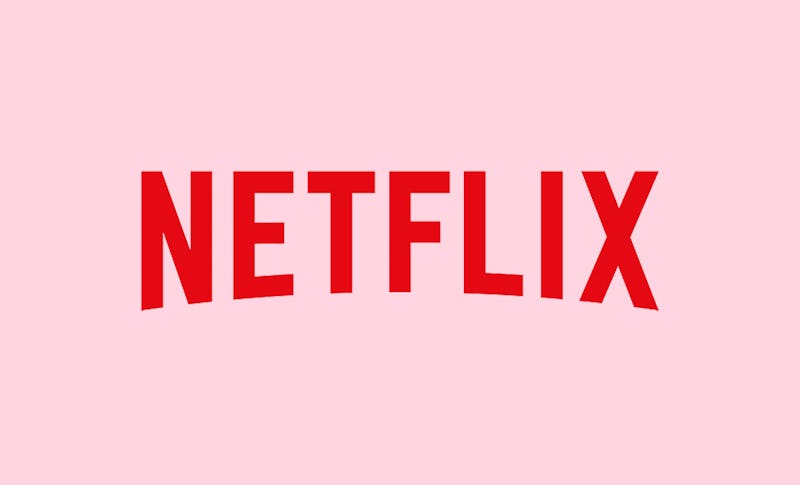 Liz Minch/Bustle
Netflix has thousands of movies available for streaming, and the choices of genre are basically endless. The only thing that's missing is porn on Netflix, but even that almost exists. Despite the fact that Netflix doesn't have a "Late Night" category like competitor HBO Go does, it does have its fair share of racy content. And while there isn't technically porn on Netflix, you might be shocked by the level of sexiness shown in some hidden titles available.
The closes thing to porn on Netflix you can find tends to be buried deep within the site, and will probably never make it into your recommendations due to the site's algorithm. To find porn on Netflix, you have to find the secret micro-genres that include the word "steamy." According to Decider, Netflix has 61 different "steamy" genres including Steamy Foreign Thrillers, Steamy Showbiz Movies, Critically-acclaimed Steamy Independent Dramas, Steamy Social & Cultural Documentaries, and more. None of those movies would necessarily qualify as porn, but they would all qualify for receiving one of Netflix's adult ratings, which includes R, NC-17, TV-MA, UR, and NR.
If you're looking for legit porn on Netflix, though, it's not going to end well. For those looking for more explicit content, HBO Go has a much larger collection, that includes sexy content intended to arouse viewers, as well as everyday movies that happen to include pornographic-type sex scenes. The streaming service's "Late Night" category offers countless specials featuring well known porn stars, and they also offer acclaimed fictional shows like The Deuce, which depicts the pornography industry in the '70s.
But if you think that HBO has beat Netflix in offering the most sexually explicit entertainment, think again. Porn on Netflix might not be explicitly available, but the site does have a few famously sexual films available to stream. There's the NR 2015 film Love, as well as Lars von Trier's Nymphomaniac Parts 1 and 2. You can also find steamy sex scenes in the NR movies A Perfect Ending, Blue is the Warmest Color, Immoral Tales, and more. All you have to do is search for "Steamy" on Netflix, and you will find so many unrated, sex-centered movies that you won't know what to do with them all.
The reason why Netflix has included so many sexually explicit — or "steamy" — movies reportedly has to do with the site's overall strategy to provide entertainment for every need possible. According to Alexis Madrigal, who wrote "How Netflix Reverse Engineered Hollywood" for the Atlantic, Netflix has 76,897 micro-genres, and they're intended to fit every person's needs. Madrigal studied those genres and the ways that Netflix determines them, and she found that the most micro-genres exist for movies about marriage. And the fourth most popular micro-genres depict movies about reunited lovers, while the sixth include films about couples. In other words, the most popular micro-genres are the closest to porn on Netflix subscribers can get.
With marriage, reunited lovers, and couples in general rounding out the top of Netflix's most popular content, you can bet that some of those movies will include sex.
This article was originally published on