Attention: Drake's New Playlist Is Officially Here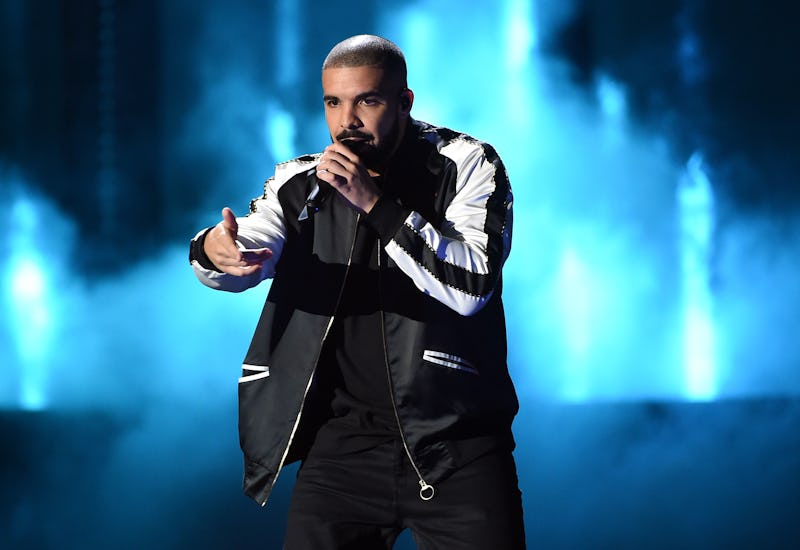 Kevin Winter/Getty Images Entertainment/Getty Images
It's been a long time coming, but Drake's More Life playlist has finally arrived. The eagerly awaited project has been dangled in front of fans for a while now, with reports of its existence and subsequent release looming since mid-2016. Drake released his More Life playlist on Saturday, March 18 during an appearance on Apple Music's OVO Sound Radio. You can find instructions of how to listen along to the More Life launch here. And hopefully soon, adoring fans can stream this playlist however they dang please.
Update: Drake's More Life playlist has since been added to Spotify. You can stream More Life here.
Earlier: It is truly a blessed day when Drake sees fit to bestow us with new music. However, he really seemed to draw out the waiting game, probably knowing that no one was going anywhere. If there's one thing fans wanted, it's More Life. So, that's precisely what the rapper gave us (eventually), and he's making sure that it would be available on a variety of music streaming platforms too. According to Vulture, More Life will be available to stream on Spotify, Apple Music, and Amazon simultaneously.
It's maybe the most unconventional route that Drake has taken in recent years when releasing new music, eschewing the route of an Apple Exclusive in favor of a plan for democratizing playlist access for fans that have been salivating ever since the news broke of its planned release.
And that's a great thing, in terms of making the music accessible to any and every fan. Let the listening parties officially begin.