A Survey Revealed Early Birds Make More Money & Have More Sex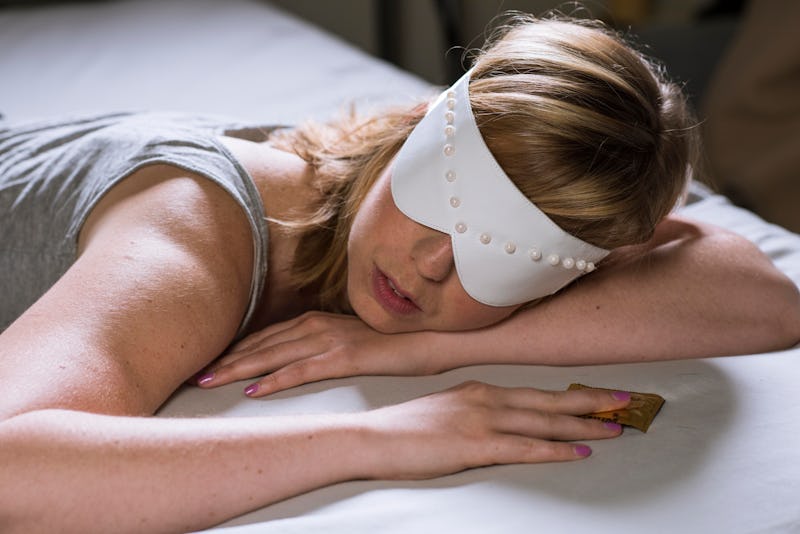 BDG Media, Inc.
When do you hit the pillow? Some of us love to wake up with the dawn, while others can't fall asleep until well past midnight. But are there really any big difference between night owls and early birds? Well Sleepopolis, the mattress review site, ran a very interesting survey that showed the difference between those of us that love to hit the hay circa 8 p.m. and those who like to rock n' roll all night. By rock n' roll, I obviously mean scroll Instagram and/or Reddit until the very early hours.
The company surveyed 2,000 Americans, with half self-identifying as early birds and the other half being night owls — and found some very distinct differences between the two. On average, the early birds in the group rise at 6:15 a.m. and night owls go to bed at 2:55 a.m. THAT'S ALMOST THREE IN THE MORNING. It's enough to make the early bird in me clutch my damn pearls. But the difference between night owls and early birds went way beyond their actual sleep habits — like the fact that early birds of the group tend to make more money and have more sex, for starters.
If you're a night owl, don't panic — really, the important thing is to get a healthy amount of sleep, no matter where you get it. "More important than being a night owl or an early bird is making sure to have a consistent sleep schedule and get enough rest," Logan Block, the director of content at Sleepopolis, said in a press release. But it is really interesting to see the difference that your chronotype can make. Here's what the survey found.