Emma Watson Will Reportedly Join Greta Gerwig's Star-Studded 'Little Women' Movie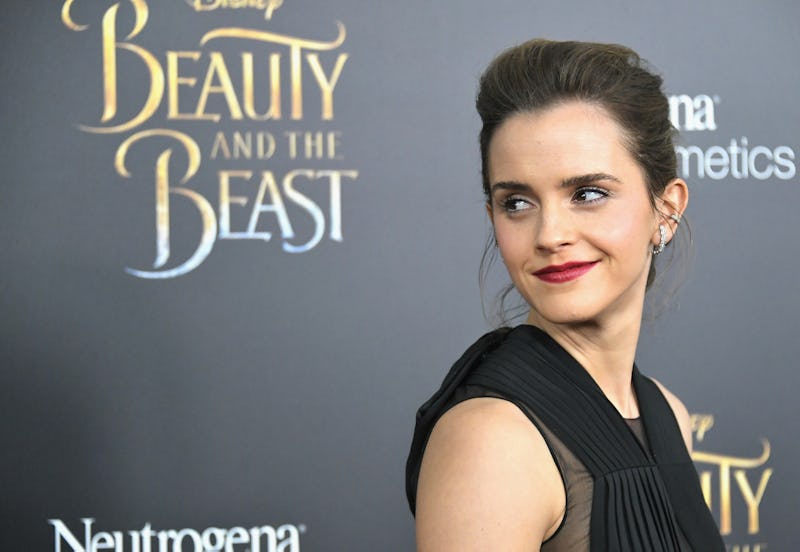 Mike Coppola/Getty Images Entertainment/Getty Images
Emma Watson is reportedly returning to the big screen in a role that will make bookworms everywhere swoon: The Harry Potter star is reportedly joining the cast of Greta Gerwig's adaptation of Little Women, in her first major film role since 2017's Beauty and the Beast. (Sony declined to comment
According to Variety, the actress and activist is in talks to play a role that was originally being circled by Emma Stone, which IMDB has listed as Meg, the eldest March sister. Since starring in The Circle and the live-action adaptation of Disney's Beauty and the Beast in 2017, Watson has primarily been focused on her activism work, helping to promote the Time's Up movement in the U.K. and advocating for gender equality.
With a role in Little Women, Watson can officially add one of the March sisters to the growing list of iconic literary characters that she has played. While Meg is much less of a bookworm than Belle or Hermione, she is still a character that young women grew up with for generations, following her story in repeated reads for years and years. Watson reportedly stepping into the role seems fated in a way; after all, if anyone can be trusted to bring iconic literary characters to life on the big screen, it's the woman who starred as Hermione Granger, the ultimate bookworm.
For those who didn't grow up reading Louisa May Alcott's classic 1860s novel over and over as a child, Little Women follows the March family, led by matriarch Marmee, and the way they grow from young girls into young women, who are expected to lead families of their own. Meg, the oldest sister, is considered the "beauty" of the family; her younger sisters include Jo, the book's main character, the stubborn and independent aspiring writer; Beth, the shy and sweet sister, and Amy, the baby of the family, who is a talented artist.
The novel was most famously adapted in 1994 into a film starring Winona Ryder and Christian Bale as Laurie, the March family's neighbor and a possible love interest for Jo. Most recently, it was turned into a BBC miniseries, which starred the iconic Angela Lansbury as the formidable Aunt March.
Little Women marks the first directorial project from Gerwig since the Oscar-nominated Lady Bird, and will reportedly reunite the writer/director with the star of that film, Saoirse Ronan, who is rumored to be circling the role of Jo. Other actors who are reportedly in talks for the project include Meryl Streep, Laura Dern, Timothee Chalamet and Lady Macbeth star Florence Pugh.
With Gerwig, Ronan, and Chalamet on the project — who are coming off a strong awards season run thanks to Lady Bird and Call Me By Your Name — and Streep attached to the project, it wouldn't be out of the realm to consider this Little Women adaptation as a possible awards contender for 2020. With Oscar nominations for Best Original Screenplay and Best Director under her belt, it's clear that Gerwig is poised for a big moment, and possibly one which will help even the playing field for other female writers and directors in Hollywood.
With Watson, an outspoken advocate for gender equality in the world and in the entertainment industry on board, it could position Little Women as an empowering force for female talent during awards season. Plus, who doesn't want to see Emma Watson possibly earn her first Oscar nomination for playing another truly iconic character from our favorite childhood novels?