Here's The Full List Of Everything Leaving & Coming To Netflix In October 2018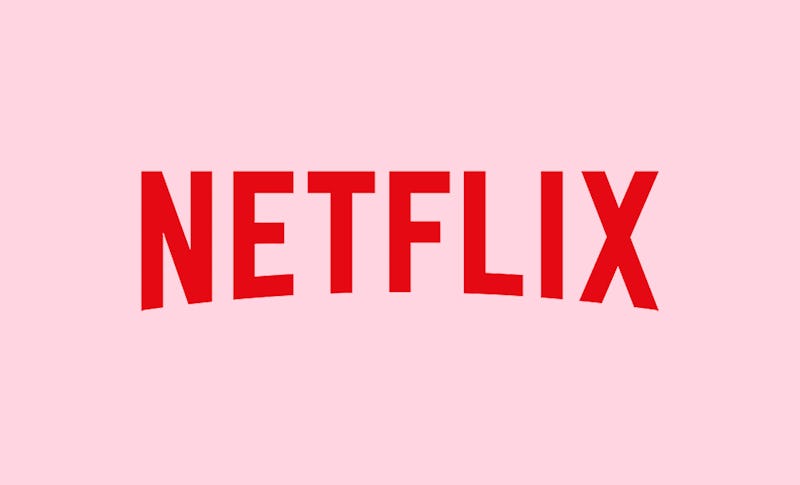 Liz Minch
If you take yourself a sneaky peeky at everything leaving and coming to Netflix in October of 2018, it's clear that the Netflix gods are giving audiences not just movies and TV shows that are perfect for a scary Halloween night viewing, but also those worthy of a full-on fall marathon. Because contrary to popular belief, October isn't just a month for scares and costumes anymore. Just like the other 11 months, it's a perfect time to sit down at home and relax with a movie or two — or five — and they don't even have to be goosebumps-inducing. To that end, Netflix is adding a whole bunch of new titles available to stream this month, and you're gonna be excited about a lot of them.
This October, Netflix is adding a lot of creepy new titles, including its new original series, Chilling Adventures of Sabrina, which promises to be a dark look into the life of a teenage witch who has to decide if she wants to be human or live a life loyal to the devil (your average teen dilemma). But, on the lighter side, Netflix is also bringing back the addictive Japanese reality show Terrace House — which you definitely need to check out if you haven't — and some nostalgic go-tos like a handful of Monty Python films and the Mary-Kate and Ashley Olsen classic, A New York Minute. Whether you're into horror or just looking for a new favorite to cozy up with, the titles coming to Netflix this October have got you covered.
Let's kick things off with the most exciting things making their way to your screens next month, because there's a lot to celebrate:
1. Billy Madison (Oct. 1)
Fans will finally get the chance to see if this Adam Sandler comedy that was the favorite of every boy in your middle school class holds up.
2. Empire Records (Oct. 1)
Check out baby faces like Liv Tyler and Renée Zellweger in this '90s film about an embattled record store teetering on the brink of ruin. (Good thing that never happened to any record stores in real life!)
3. Kevin Hart: Laugh At My Pain and Seriously Funny (Oct. 1)
The comedian is bringing not one but two comedy specials to the streaming platform in October, so stay tuned.
4. Mystic River (Oct. 1)
This critically-acclaimed film about three men whose lives are interrupted by a tragedy raked in two Oscars and a slew of other awards when it came out in 2003.
5. New York Minute (Oct. 1)
Is there any problem that reconnecting with your roots, aka a teenaged Mary-Kate and Ashley Olsen can't solve? Didn't think so.
6. The Green Mile (Oct. 1)
It's not strictly a scary movie, but you can always count on this Oscar-nominated film about a man on Death Row to rattle you to your core. Plus, the story it's based on was written by Steven King, so it'll have you in head-to-toe heebie-jeebies.
7. The NeverEnding Story (Oct. 1)
Get ready to welcome this freaky lil face back into your life.
8. The Shining (Oct. 1)
All work and no play makes your Netflix queue a dull boy, so add this terrifying Steven King and Stanley Kubrick collaboration to it.
9. V for Vendetta (Oct. 1)
You can even watch this one as a horror movie if you just swap mental places with Natalie Portman and imagine it's you getting your head shaved on camera.
10. Monty Python: The Meaning of Live and Monty Python's Life of Brian (Oct. 2)
They've inspired countless modern comedic acts since, so go back to where all the silliness began with Monty Python, beginning Oct. 2.
11. Terrace House: Opening New Doors: Part 4 (Oct. 9)
The Netflix hit returns with its fourth season, introducing American audiences to an entirely new set of roommates in the most relaxing reality show of all time.
12. Salt Fat Acid Heat (Oct. 11)
Her cookbook of the same name took the industry by storm, and now Samin Nosrat's groundbreaking perspective on food and cooking will be making its way to Netflix as well.
13. Making a Murderer Part 2 (Oct. 19)
Making a Murderer Part 1 spawned an entire cultural phenomenon of true crime documentaries, so the followup has been hotly anticipated, and is sure to inspire a lot of fans to go sleuthing again.
14. Chilling Adventures of Sabrina (Oct. 26)
And speaking of hotly-anticipated follow-ups, the darker take on the beloved Sabrina the Teenage Witch series will be magicking itself onto Netflix just in time for Halloween.
15. Patriot Act with Hasan Minhaj (Oct. 28)
The talkshow from the former Daily Show correspondent will air on Sundays beginning Oct. 28.
But of course, this isn't all good news. Netflix gives, and Netflix takes, so here are the titles you should get your fill of before they vanish from the platform in a matter of days or weeks:
1. Akira (Oct. 1)
This 1988 animated film from Japan is a cult classic, and you only have days left with it, so get to watching.
2. Boogie Nights (Oct. 1)
Mark Wahlberg and Julianne Moore? The porn industry? The 1970s and '80s? OK, we've heard enough — where do we sign?
3. Curse of Chucky (Oct. 1)
That creepy little doll is back at it again in this 2013 release, but he won't be sticking along until Oct. 31, so fans should get their Halloween dose of Chucky while they can.
4. Eyes Wide Shut (Oct. 1)
Good luck sleeping after this hypersexual Kubrick offering starring Tom Cruise and Nicole Kidman gets in your head.
5. Freaks and Geeks: Season 1 (Oct. 1)
The first season of the cult classic takes its bow from Netflix at the beginning of the month, so get it while you can.
6. Full Metal Jacket (Oct. 1)
Bone up on your Vietnam War knowledge with this '80s classic, also from Stanley Kubrick, before it leaves streaming at the start of the month.
7. Inside Man (Oct. 1)
And sometimes you just need a delightful little heist movie starring Clive Owen to cleanse your palate.
8. Life Is Beautiful (Oct. 1)
Life will remain beautiful no matter what, but this Oscar-winner centered around surviving the Holocaust will be gone by the beginning of the month, so try to catch it before then.
9. Red Dragon (Oct. 1)
Creep yourself out with the followup to Silence of the Lambs and Hannibal, starring Anthony Hopkins as Dr. Hannibal Lecter himself.
10. Scream 2 (Oct. 1)
Not tired of scary movies yet? Check out the second film in the Scream franchise, with a whole new psychopath setting out on a killing spree as Ghostface.
11. Sin City (Oct. 1)
This gory, star-studded take on the graphic novel of the same name is Quentin Tarantino and Robert Rodriguez's take on neo-noir, and definitely worth a re-watch before it disappears from Netflix.
12. Kubo and the Two Strings (Oct. 8)
This adorable animated feature merging stop-motion and 3-D printing racked up two Oscar wins in 2017, so don't let it get away without a fight.
13. The Babadook (Oct. 14)
This Australian horror film will be slinking back into the darkness mid-month, so your days with the creepy creature are numbered.
14. Donnie Darko (Oct. 17)
And speaking of creepy creatures, Jake Gyllenhaal's unnerving rabbit friend will be taking its bow off the platform as well.
15. Bridget Jones' Baby (Oct. 28)
And finally, something completely different; Renée Zellweger returns as Bridget in the same old love triangle that you know and love, but with a complicating new addition.
And here's the full list of everything leaving and coming to Netflix next month, so you can make sure you don't miss a thing:
What's Coming
Oct. 1
Angel Eyes
Anger Management
Billy Madison
Black Dynamite
Blade
Blade II
Blazing Saddles
Empire Records
Gotham: Season 4
Kevin Hart: Laugh at My Pain
Kevin Hart: Seriously Funny
Must Love Dogs
My Little Pony Equestria Girls: Rollercoaster of Friendship
Mystic River
New York Minute
Once Upon a Time in America
Pay It Forward
Pee-wee's Big Adventure
Robin Hood: Prince of Thieves
Rumble in the Bronx
She's Out of My League
Sommersby
The Dead Pool
The Devil's Advocate
The Green Mile
The Lake House
The NeverEnding Story
The Shining
V for Vendetta
Zack and Miri Make a Porno
Oct. 2
Joe Rogan: Strange Times
MeatEater: Season 7
Monty Python: The Meaning of Live
Monty Python's Life of Brian
Oct. 3
Oct. 4
Creeped Out
The Haunting of Molly Hartley
Violet Evergarden: Special: Extra Episode
Oct. 5
Big Mouth: Season 2
Dancing Queen
Elite
Empire Games
Little Things: Season 2
Malevolent
Private Life
Super Monsters Save Halloween
Super Monsters: Season 2
The Rise of Phoenixes (Streaming Every Sunday)
YG Future Strategy Office
Oct. 6
Oct. 8
Disney's Sofia the First: Season 4
Mo Amer: The Vagabond
Oct. 9
Terrace House: Opening New Doors: Part 4
Oct. 10
Oct. 11
Salt Fat Acid Heat
Schitt's Creek Season 4
Oct. 12
Apostle
Errementari: The Blacksmith and the Devil
Feminists: What Were They Thinking?
FightWorld
ReMastered: Who Shot the Sheriff
Tarzan and Jane Season 2
The Boss Baby: Back in Business Season 2
The Curious Creations of Christine McConnell
The Haunting of Hill House
The Kindergarten Teacher
Oct. 15
Octonauts Season 4
The Seven Deadly Sins: Revival of the Commandments
Oct. 16
Ron White: If You Quit Listening, I'll Shut Up
Oct. 19
Accidentally in Love
Ask the Doctor
Best.Worst.Weekend.Ever. Limited Series
Derren Brown: Sacrifice
Distrito salvaje
Gnome Alone
Haunted
Hip-Hop Evolution Season 2
Illang: The Wolf Brigade
Larva Island
Making a Murderer Part 2
Marvel's Daredevil Season 3
The Night Comes For Us
Wanderlust
Oct. 21
Oct. 23
Oct. 24
Oct. 25
Oct. 26
Been So Long
Castlevania Season 2
Chilling Adventures of Sabrina
Dovlatov
Jefe
Shirkers
Terrorism Close Calls
Oct. 27
Oct. 28
Patriot Act with Hasan Minhaj (Streaming Every Sunday)
Oct. 30
Fate/EXTRA Last Encore: Illustrias Geocentric Theory
The Degenerates
Oct. 31
Goldie & Bear Season 2
Gun City
What's Leaving
Oct. 1
21
Adventureland
Akira
Bad Boys
Boogie Nights
Cinderella Man
Curse of Chucky
Eyes Wide Shut
Freaks and Geeks: Season 1
Full Metal Jacket
Guess Who
Inside Man
Let Me In
Life Is Beautiful
Menace II Society
Red Dragon
Scream 2
Sin City
Stealth
The Adventures of Tintin
The Clan
The Family Man
The Human Centipede 2: Full Sequence
The Lost Boys
The Rugrats Movie
Trading Places
White Collar Seasons 1-6
Oct. 2
The Human Centipede: First Sequence
Oct. 6
Oct. 8
90210: Seasons 1-5
Kubo and the Two Strings
Oct. 10
Oct. 13
Oct. 14
About a Boy: Seasons 1-2
The Babadook
Oct. 17
Oct. 22
Oct. 24
Oct. 25
Oct. 26
Oct. 28