Experts Say Even Successful Couples Have These 7 Incompatible Traits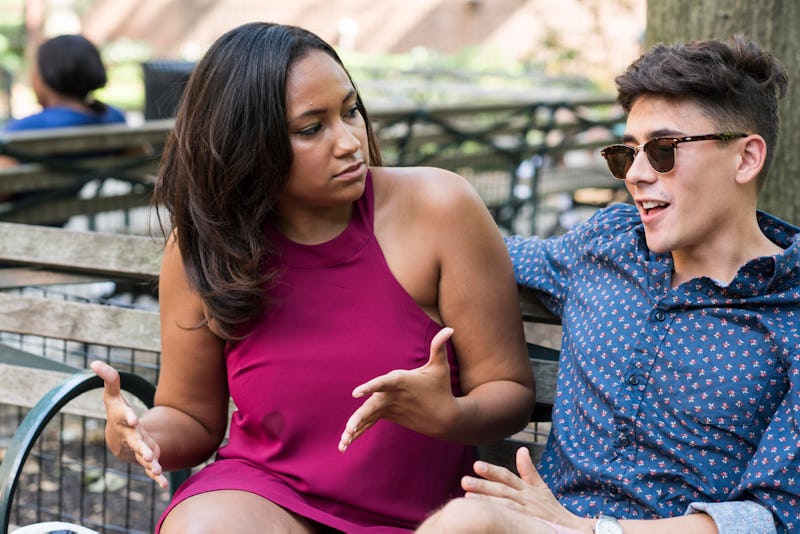 BDG Media, Inc.
If you think you need to be exactly like your partner in order to have a successful relationship, think again. While it may require more understanding, and an ability to compromise, being different is actually a good thing. And this includes bringing traits to the table that are technically incompatible.
When you approach life from different angles, you might find that you and your partner have an easier time solving problems, since you're both offering your own unique perspectives. You might find that you strike a healthy balance as a couple, since you're making up for each other's shortcomings. To reap these benefits, though, you'll need to be open and accepting of each other.
"The main thing about couples who are successful is how they view and relate to their differences," therapist Risa Ganel, MS, LCMFT, tells Bustle. "Instead of harping on their differences — [or] trying to change the other to view or do things the same way they do — they celebrate their differences."
And that doesn't just mean appreciating each other, but figuring out how to combine forces. As Ganel says, "They actually work to each other's strengths by dividing things in a way that uses these differences to their advantage as a couple." Read on for some "incompatible traits" that don't seem to go together, but can actually make for a healthy and successful relationship, according to experts.