Experts Say These 11 Relationship Problems Are Common Among People Who Have Anxiety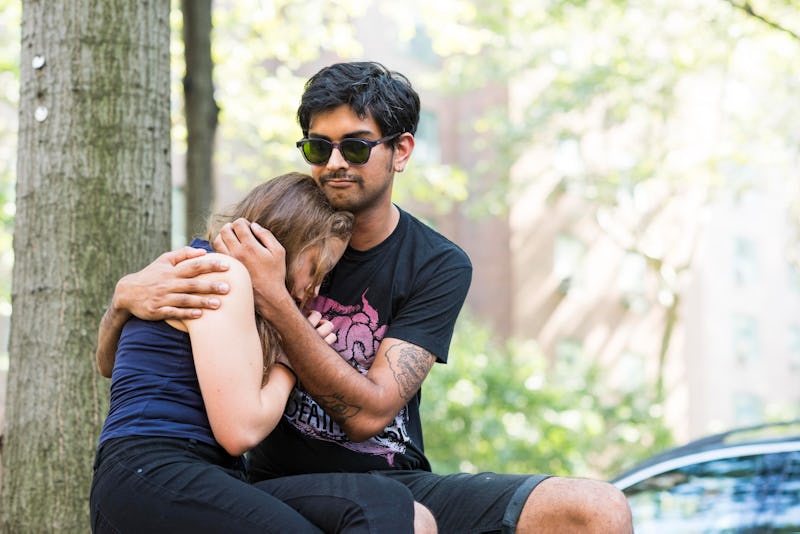 BDG Media, Inc.
When you have anxiety, it can take a pretty big toll on your life as a whole, as well as your relationship. It's a tough disorder that takes time and effort to work through, so it's important not to blame yourself if or when things go awry. But being aware of how anxiety might impact your relationship can help you to spot problems as they arise.
"Anxiety can cause strain on a relationship, and often will if it is not treated properly," Alana Barlia, LMHC, a psychotherapist who specializes in mood disorders, tells Bustle. "One major tip to sustaining a relationship when one or both partners have anxiety is communication. Communication is key to any relationship, but especially when one person is experiencing mental health concerns."
With anxiety thrown into the mix, it isn't going to be easy 100 percent of the time. But that doesn't mean the relationship is doomed. Communication can make it all so much easier, as can seeking treatment, as a way of bringing a healthier self to the table.
While it can take time, you can start to work through anxiety by going to therapy, making healthy lifestyle changes — such as meditating, doing yoga, etc. — and possibly even taking medication. Once your anxiety is treated, you'll likely feel better. And your relationship will likely improve as well.
Read on below for some relationship problems folks with anxiety tend to have in common, according to experts.