From Willy Wonka To Austin Powers, 7 Times Harry Styles Dressed Like Your Fictional Faves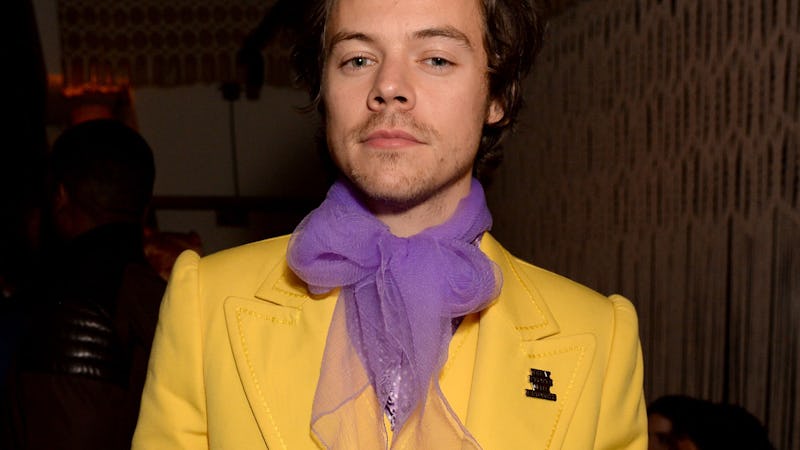 Richard Young/Shutterstock
As a member of the world's most famous boyband, Harry Styles' fashion choices were notably different from the rest. But since the group's split, the 26-year-old has really developed a taste for vintage eras. Gone are the skinny jeans and plain T-shirts; in come the lacy shirts, pussybow ties, and billowing trousers. While Styles should be nothing but praised for his ability to steer clear of trends, it's hard to ignore his penchant for film-related fashion. So here's a few occasions where Styles has dressed exactly like your favorite movie characters.
At the 2020 BRIT Awards, the "Watermelon Sugar" singer's taste for the big screen was spotted more than once. He first appeared on the red carpet in a Willy Wonka-esque suit, switching it up for a striking lace Gucci look for his solo performance, and a bright yellow two-piece that Austin Powers would have been proud to own.
In the past, Styles has emulated everyone from Disney characters to cult icons. His ruffled blouses hark back to pirate tales and the 1986 fantasy film Labyrinth. Then there's his love for ultra shiny fabrics, à la Derek Zoolander. And who can forget the low-cut jumpsuit that just had to be inspired by ABBA?
Here's seven times Styles' film references were plain to see. May there be plenty more in the years to come.