'Fuller House' Might Not Come Back For A Season 5 — How Rude!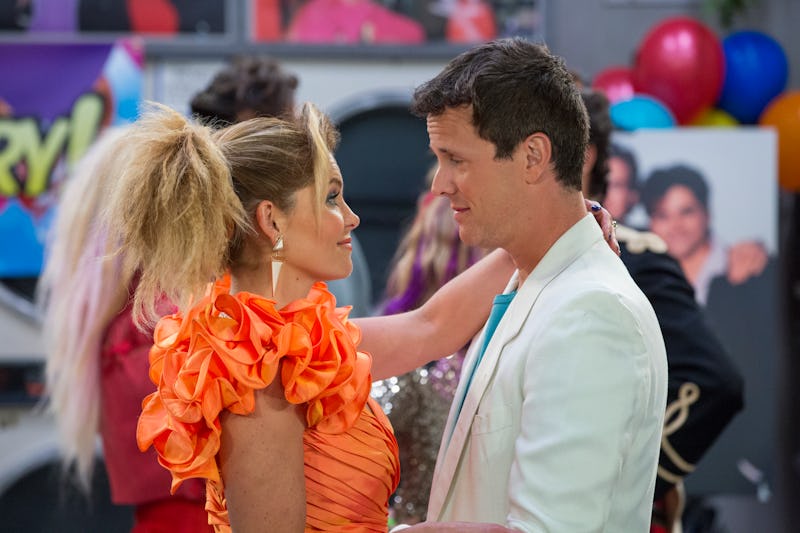 Mike Yarish/Netflix
Full House had the opportunity to get Fuller nearly three decades after the sitcom originally premiered, but the Tanner-Fuller-Gibbler household could soon stop expanding. According to TVLine, Fuller House may end after Season 4. The website reported that rumor has it, Netflix will cancel the Full House spinoff after this upcoming season. However, in a comment to TVLine, a Netflix spokesperson said, "No decision has been made about the future of Fuller House; we're looking forward to the premiere of Season 4 later this year." So there's still a chance that D.J., Stephanie, and Kimmy could be back to their "Oh Mylanta"-inducing antics for many seasons to come.
Like the family tree of the Tanners, the seasons of Fuller House have been a bit confusing to keep track of. Seasons 1 and 2 premiered in 2016 with Season 3 split into two parts that were both released in 2017. And the plot twists have been even more mind-boggling. The Season 3 Part 2 finale revealed that Kimmy is pregnant with Stephanie's baby after having agreed to be the surrogate for her brother Jimmy and Steph. And, that could very well have been the series finale of the spinoff/revival series. Fortunately, Fuller House was renewed for a Season 4 in January 2018, ensuring that fans would get to see Kimmy's pregnancy. And, as Netflix's statement to TVLine indicated, Season 4 will drop later this year — although no official release date has been announced yet.
D.J. actor Candace Cameron Bure recently told E! News that Kimmy's pregnancy is the focus of Season 4 and it results in "comedy gold." The upcoming season will also feature D.J. and Steve dating, as well as the return of Danny, Joey, Jesse, and Becky to San Francisco. And, as if that wasn't enough to satisfy fans, the forthcoming season will also feature guest stars Leslie Grossman, Maria Canals-Barrera, Lee Majors, Lindsay Wagner, and Josh Peck (John Stamos' Grandfathered costar). That said, if TVLine sources are accurate, Fuller House may never get to see more guest stars or explore Steph as a parent (how rude).
After the Season 4 renewal, Full House and Fuller House creator Jeff Franklin was fired amid allegations of inappropriate behavior on set and in the writers' room. Co-executive producers Steve Baldikoski and Bryan Behar became the showrunners for Season 4. "I'm heartbroken to be leaving Fuller House." Franklin wrote on Instagram after news broke about his firing. "I wish the cast, my second family for over 30 years, continued success. I'm so proud of all we accomplished together, and beyond grateful to our loyal fans. Adios Tanneritos!" Since then, Franklin has continued to post on social media about his love for the series and the cast.
It's unclear if Franklin's firing had any impact on the Fuller House cancellation rumors. And for now, Netflix is denying that any decisions about the future of the series have been made. Stars Cameron Bure, Andrea Barber, and Jodie Sweetin also haven't made any public statements regarding TVLine's report.
Behind-the-scenes drama aside, it looks like the future of Fuller House really will depend on how many viewers turn in for the show's new season. "Whatever happened to predictability," indeed.