Jaime Lannister's New Role Will Please 'GOT' Fans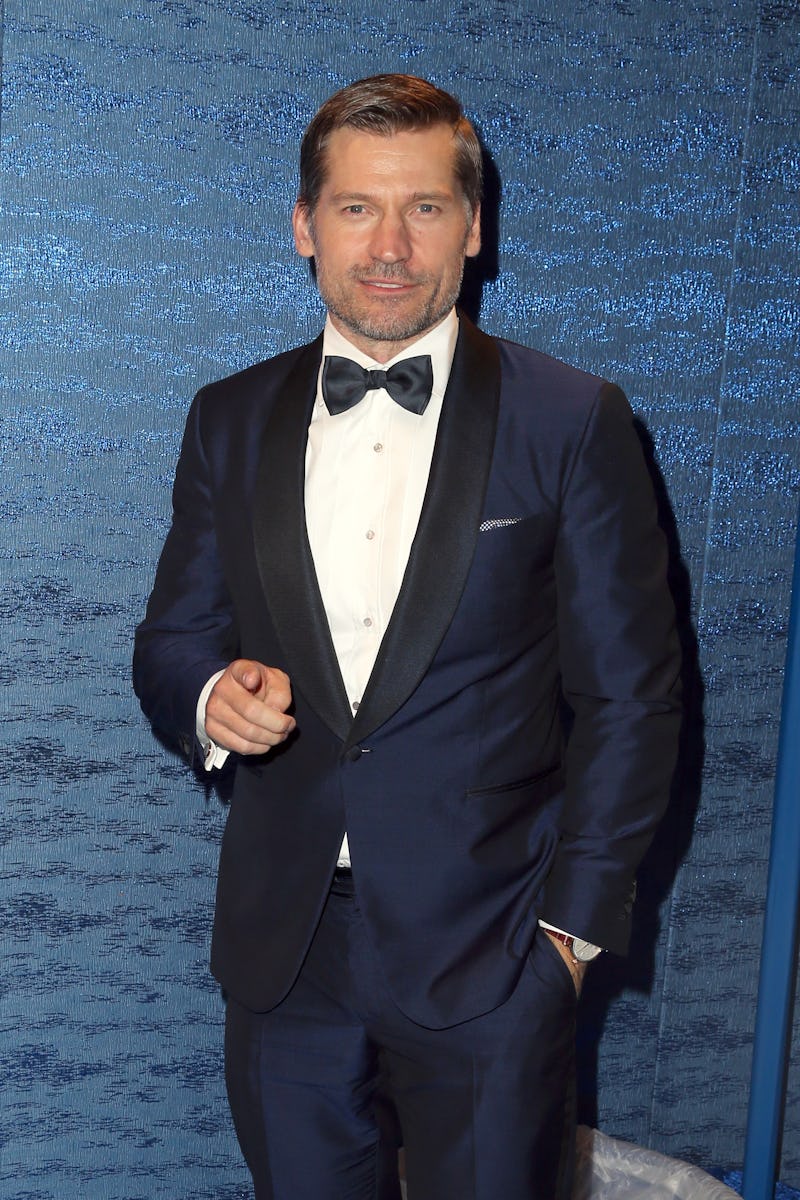 Frederick M. Brown/Getty Images Entertainment/Getty Images
The stars of Game of Thrones continue to raise their profiles outside the show by making the transition to movies. Emilia Clarke starred in Terminator: Genisys, Sophie Turner was in X-Men: Apocalypse, and Gwendoline Christie has been an integral part of both the Star Wars and Hunger Games franchises. Now Nikolaj Coster-Waldau, who portrays the charming yet incestuous antihero Jaime Lannister on the show, has scored the lead role in a new Netflix movie called Small Crimes. And the GoT star's role in Small Crimes should especially excite fans of the HBO fantasy.
The movie is a black comedy/neo-noir film, which admittedly is just about as far from Game of Thrones as you can get. Coster-Waldau portrays the main character, Joe Denton, a former police officer who went crooked and spent some time behind bars for attempted murder. The movie opens with him being released from prison and trying to start his life over in his seedy hometown, but he quickly falls back into old habits and before you know it he's caught up in a scheme to murder an aging mob boss at the behest of another crooked cop. Now, if you think this character sounds nothing like Jaime Lannister, let me explain why you're wrong.
The plot may bear little similarity to anything going on in Westeros, but Joe Denton is essentially a modern day Jaime Lannister. He's totally narcissistic, and if you examine his actions, he's not at all a good guy. Despite this, like with Jaime, you'll likely find yourself drawn to his charms and rooting for him, even if you don't want to. Part of the reason for that is, like Jaime, Joe really does want to be a good person deep down. He knows he's made mistakes, but he just isn't sure how to fix them and usually only makes things worse. Sound like a guy who pushed a kid out a window and has been trying to atone for it ever since?
On both Game of Thrones and in Small Crimes, Coster-Waldau portrays cocky antiheroes stuck in lives they made for themselves but no longer want. And if you enjoy his work on GoT, odds are you'll like him in Small Crimes, too.