These 'Game Of Thrones' Stars Have Wrapped Filming On Season 8, & It's A Lot To Handle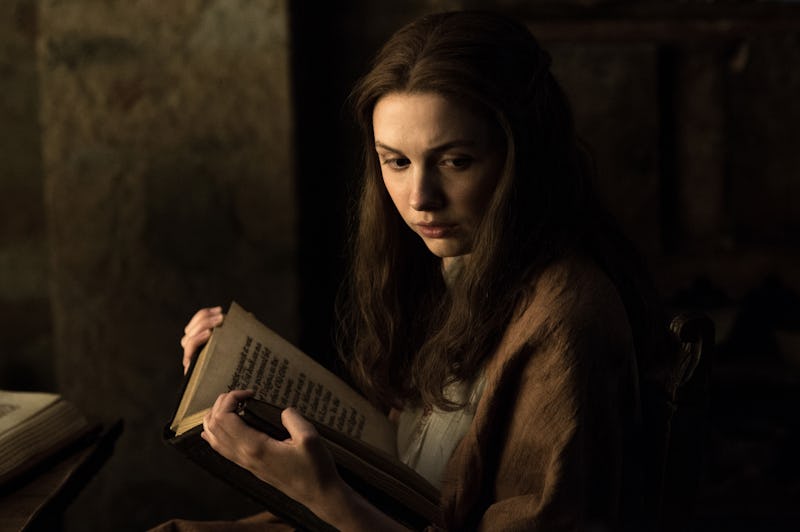 Helen Sloan/courtesy of HBO
The 2018 Con of Thrones happened in Dallas, Texas over Memorial Day Weekend this year, and the headlines coming out of it are as exciting as ever. Among the many things people learned is which characters are finished filming Game of Thrones Season 8. And these tidbits aren't from the rumor mill — they're from some of the stars themselves! Joe Dempsie, who plays Gendry, and Hannah Murray, who plays Gilly, both announced that they've completed their scenes for the upcoming season of Game of Thrones. Don't expect any spoilers from them, though. Or not too many, at least.
Official Game of Thrones fan site "Winter is Coming" reported that Dempsie and Murray separately confirmed details about their roles in the show's final season. Murray told the website:
It's starting to sink in. I've finished. I've shot all my scenes. The final day was definitely very emotional because you're having to say goodbye to a lot of people. I feel so lucky to have been a part of the show for so long. [And] there are a few [scene partners] from Season 8 that I can't actually mention.
Dempsie was more forthcoming with his insider information. That makes sense, though — after so many seasons spent rowin' that boat off-screen, the actor is probably just excited to be a part of things again. Read on for all the juicy gossip Dempsie dropped about Game of Thrones Season 8 — including which surprise character fans may see him with in 2019.
Winter Is Coming wrote that while Dempsie was "understandably coy" about specifics, he did note that Gendry lost his mighty hammer beyond the Wall — and will need to make something new to replace it. So, he's still alive and fighting, then? It certainly sounds that way. What's more, the fan site reports that the actor "noted how much fun it was to finally work with" his IRL pal Jacob Anderson. Anderson is the actor and musician (he has bars!) that has played Grey Worm since Season 3. One doesn't have to read too deeply between the lines to realize Gendry and Grey Worm might be sharing a few scenes in Game of Thrones Season 8. But how? And where? And why? For now, the answers to these questions remain a mystery.
For the Gendry and Arya shippers out there, there's even more good news: There might still be a chance for these two characters to reunite. Dempsie was reportedly "full of praise for Maisie Williams," but they haven't worked together — to viewers' knowledge — in years. Perhaps that will change for the last season of the show. Since Dempsie has completed his work for it, maybe it already has. The actor also told Insider that he and several other actors — Murray is one of them — completed filming as recently as this month. He's already nostalgic, reportedly adding, "I'm fine until I see someone else trying not to cry, at which point I'm done." Relatable. It's also nice to know he has such warm, fuzzy feelings for the show, even after it put actual live leeches on him for one scene a few years back. (He confirmed to Winter is Coming that at least some of the leeches were real.) All in a day's work for a Game of Thrones actor.
The Con of Thrones might not be as big a name as Comic-Con or Wizard-Con, but it's still major. Almost like a best-kept secret for those who love the show most. Fans, stars, former Game of Thrones actors, critics, panelists, cosplayers, and more all had the chance to come together and celebrate the wild world of Westeros this year. Now that fans know for sure that Gilly has more to do than just hang out with Samwell Tarly, and that Gendry and Grey Worm might meet for the first time onscreen, there's even more to be excited about. Time to cue the theme song.