Attention, 'Game Of Thrones' Fans: Sean Bean Says Season 8 Will Have A Reunion Special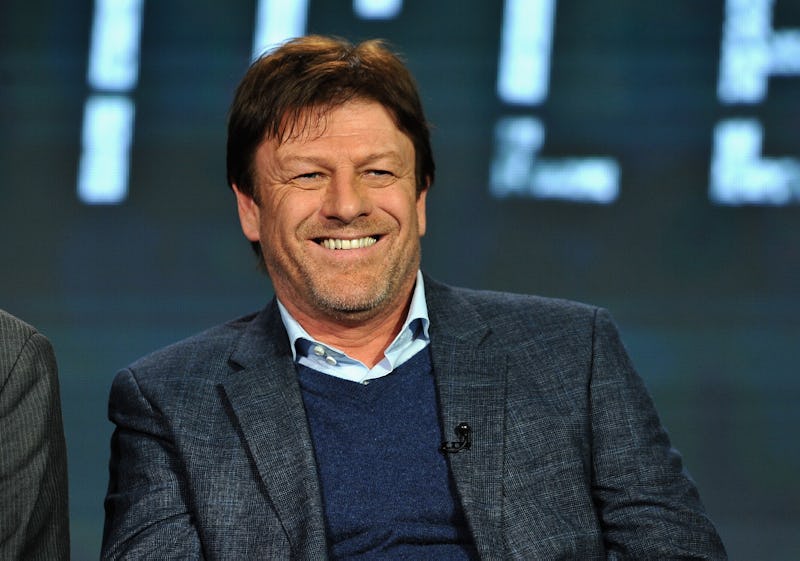 Jerod Harris/Getty Images Entertainment/Getty Images
Brace yourselves: A Game of Thrones reunion is coming. Actor Sean Bean spilled the sean beans to The Hollywood Reporter that Game of Thrones Season 8 will have a reunion special hosted by Conan O'Brien, and — wait, what? (When asked for comment by Bustle, HBO said they did not have any additional info to share; O'Brien's reps directed Bustle to HBO for comment.)
THR talked to Bean about his upcoming role in Medici, a series that previously starred Richard Madden — AKA, Robb Stark, Bean's former on-screen son. That's how talk turned to Game of Thrones in the first place. When the interviewer asked Bean if he kept in touch with his former costars, he let it slip that he had actually just seen them all. In Belfast. At a reunion special. After Game of Thrones Season 8 wrapped.
"I've only seen them on a couple of occasions. Last time, was about four weeks ago in Belfast. Conan O'Brien did this thing. It was the last episode, so we all got together. It was good! It's funny with work, you don't really keep in touch."
He then attempted to cover it by rambling about what a busy profession acting is. Fortunately, the THR interviewer was undeterred, pressing Bean for more information about this previously unheard of reunion. Reunion special, even:
Yes, it was for season eight, the last one. So they decided to get all the characters together for a bit for this big show in Belfast and he kind of hosted the evening.
What! Is! Happening! Let's break this down together.
HBO has not announced a Game of Thrones reunion special. As far as fans are aware, HBO has never commissioned nor filmed one in the past. Big reunion shows are typically saved for, say, late-night talk shows, or one-hour specials — and that's several years after going off the air. Gathering the cast and crew together for a big event not long after filming concludes sounds more like an after-party. A thoughtful one! But still, sounds more like a personal reunion event sponsored by HBO than a "reunion special" in the way fans are now expecting.
Except for the key detail: Conan O'Brien. What would a late-night host be doing as an emcee for a reunion show if it wasn't going to air? Not even necessarily on HBO, but maybe on TBS, which is where Conan airs on weeknights. But even that doesn't make sense, because Conan is moving to a half-hour format in 2019. Plus, yes, the name "Conan O'Brien" is as Irish as it gets, and he's a big fan of the show. It's not impossible to believe HBO hired the writer, comedian, and host to make sure everyone at the Game of Thrones reunion had a good time. That said, it's way more likely that Sean Bean just let it slip that HBO had a reunion special planned for after Game of Thrones ends in 2019.
Without a statement from HBO, the Game of Thrones show runners, or even Conan O'Brien, fans can't know for sure. Based on Bean's interview, it sure sounds like the network had a reunion special planned. Since Thrones fans first heard of this news so casually, it could really go either way. On the one hand, maybe it's really not that big a deal; maybe it was just a little get together for the cast and crew, and that's why Bean thought to mention it. However, maybe the reason no one heard about it was because Bean was supposed to keep that information to himself. At this point, fans will probably have to wait until next year to know for sure.