Gina Rodriguez Is All Sparkle At The Globes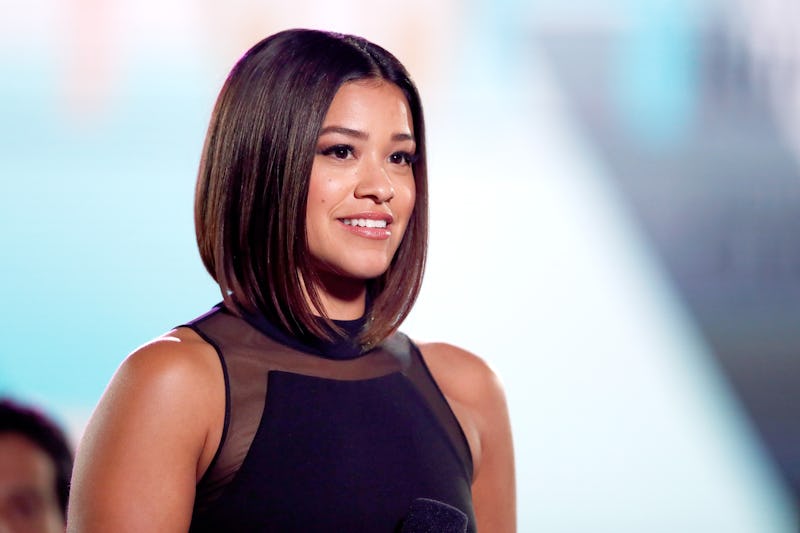 Rich Polk/Getty Images Entertainment/Getty Images
I don't know about you, but I'm pretty excited to spot Gina Rodriguez at the Golden Globes. This girl has always got it together, and her red carpet outfit is no different.
The stunning actress posed for a little glimpse of what's to come, and it is a-mazing. Plunging neckline. Dripping in jewels. Deeply side parted hair. The works.
Rodriguez is nominated in the Best Performance in a Television Series – Musical or Comedy category for her role as Jane Villanueva in the CW series Jane The Virgin. As you probably remember, she's been nominated before and even won back in 2015.
You probably also remember her amazing acceptance speech, which sent me running for a box of Kleenex. (Oh, how I love an "I made it" story. Sob.) But what I love most about Rodriguez, apart from her talent, is that she seems so real through it all. Despite doing it up for award shows, she — much like her character on TV — is a totally normal girl.
I guess, except for tonight. There is nothing normal about this look.
That's about as gorgeous as it gets.