'Spider-Man: Homecoming' Is A Can't-Miss Movie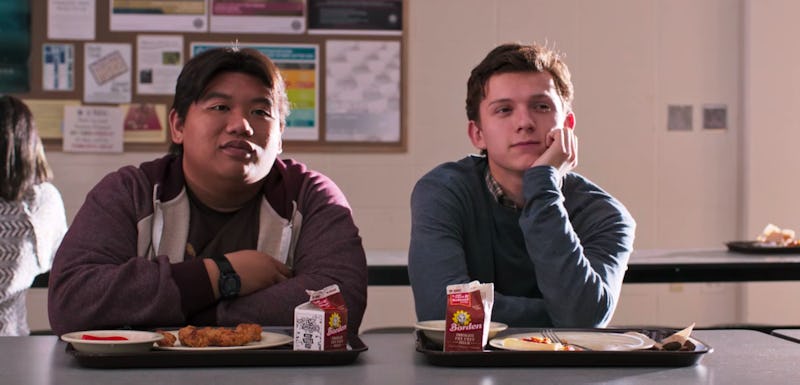 When Marvel first announced that it was rebooting the Spider-Man series with a brand new franchise, I was less than excited. By the time I turned 24, I had already seen two major Spider-Man movie franchises — the one starring Tobey Maguire, and the reboot starring Andrew Garfield. Did we really need another one? However, after learning more about Spider-Man: Homecoming, I am happy to say that I have changed my mind completely, and I think you will too. So, to help you Spider-Man doubters out, here are seven reasons to give Spider-Man: Homecoming a chance.
Spider-Man: Homecoming, starring Tom Holland as the teenage superhero, hits theaters this July, so if you want to get yourself from skeptical to excited by the time the movie is out, you're going to have to get started now. And the first thing you have to do is accept the fact that, yes, this will be the third Peter Parker in 10 years, and, no, there is no reasonable explanation for why the studio decided to focus on another white, male hero instead of going with, say, Miles Morales. But, I think you'll find that despite the decision to retell Peter Parker's story, there are plenty of reasons to give Spider-Man: Homecoming a chance.
1. Teen Angst
Marvel genius Kevin Feige first spoke about the new Spider-Man movie back in 2015, saying at an Ant-Man press junket that Spider-Man: Homecoming would be a John Hughes movie. Hughes is the writer/director responsible for some of the most iconic teen movies of the '80s, including The Breakfast Club, Sixteen Candles, and Ferris Bueller's Day Off. Both Spider-Man (2002) and The Amazing Spider-Man (2012) took place when Peter Parker was in high school, but the actual amount of high school angst was minimal. Setting a Spider-Man film more firmly in the dramatic world of high school could provide for a fresh take on the same Peter Parker story.
2. Tom Holland
Holland made a pretty solid and endearing Spider-Man when he made his Marvel Cinematic Universe (MCU) debut in Captain America: Civil War. Before that, he was known as an up and comer for his performance in The Impossible. Holland should continue the tradition of good actors playing Peter Parker, which will undoubtedly make the movie one to watch.
3. The Vulture
Spider-Man fans have been waiting to see The Vulture villain on the big screen for years, and in Spider-Man: Homecoming, they'll finally get their chance. Michael Keaton will star as Adrian Toomes, an engineer who turns into one of Spider-Man's most deadly enemies, The Vulture.
4. Zendaya
In the past couple of years, Zendaya has turned herself into a red carpet icon, an activist, feminist role model, and an all-around badass. Best known for her work on the Disney Channel (she currently stars on K.C. Undercover), Zendaya is one of the most promising young actors in American pop culture right now. You best believe she's going to kill it in Spider-Man: Homecoming, and you're going to want to see it.
5. Donald Glover
Glover might not be playing Spider-Man, but he will be in Homecoming. No official word has been released on who he might be playing, but the fans who so desperately campaigned for Glover to play the web-slinger on the big screen will (hopefully) be satisfied by his appearance.
6. Iron Man & Spider-Man Team Up
If you're a fan of the MCU, but not a huge fan of Spider-Man himself, then Iron Man's presence in Homecoming should be enough to get you excited for the movie. A Iron Man-Spider-Man team up has never before been seen on screen (Civil War had so many players, it hardly counts). And any superhero junkie will tell you that Iron Man and Spider-Man together is a must see.
7. Trust In The MCU
Look, even if Spider-Man isn't your kind of superhero, based on the MCU's track record, Homecoming is going to be, at the very least, charming entertainment. There's a reason the MCU is so beloved — they make movies you can't help but fall in love with. Based on trailers, which heavily feature Robert Downey Jr.'s Tony Stark, it looks like Homecoming will have a significant connection to the greater MCU. And that's a pretty big deal for any Marvel fan.
It'sOK to be reluctant to want to see Spider-Man: Homecoming, but there are so many reasons to get excited.