Lindsay Lohan Almost Played THIS Iconic 'Gossip Girl' Character In A Movie Adaptation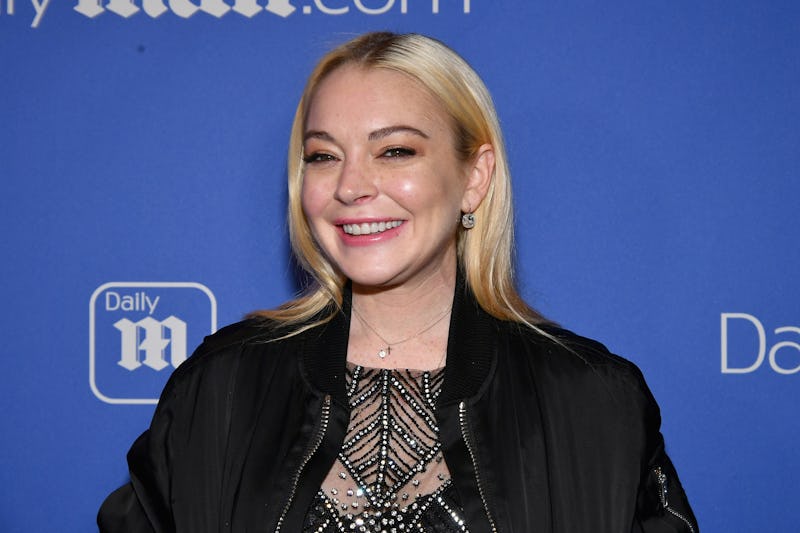 Slaven Vlasic/Getty Images Entertainment/Getty Images
The Gossip Girl TV show, as fans know it, premiered in 2007 on The CW. But long before audiences grew to love Leighton Meester's Blair and Blake Lively's Serena, there was almost a very different adaptation of Cecily von Ziegesar's book series. As reported by Variety way back in 2004, Lindsay Lohan almost starred in a Gossip Girl movie as Blair, even though that's pretty difficult to picture now. Plus, the movie adaptation was set to be written by Amy Sherman-Palladino, the creator of Gilmore Girls.
When the movie version didn't end up happening, Gossip Girl showrunners Josh Schwartz and Stephanie Savage brought the series of novels to life on the small screen. Schwartz is the creator of The O.C. and the co-creator of shows like Chuck and the new Dynasty. Of course, all of his shows are unique, but their tone isn't exactly similar to Gilmore Girls'. (Sure, Blair would have been able to keep up with the Gilmore women's fast-talking ways, but it's hard to imagine Serena doing the same.)
Lohan is a certified queen when it comes to teen movies of the early aughts — Freaky Friday and Mean Girls need no introduction. And a Gossip Girl movie starring her would definitely have been a hit. Still, it's hard to imagine all of the series' antics crammed into a couple of hours on screen, no matter how glorious it might have been to see Sherman-Palladino and Lohan try.
The show took plenty of storylines (most notably, Gossip Girl's identity) in ways that veered from the books, but having a TV series, rather than a movie, does seem like a more suitable adaptation. Blair and Serena were characters that fans grew to love more and more over time. And it was nice to see them change over the years, rather than just seeing a slice of their high school life in a movie.
The other interesting factor from early reports about the almost-movie is that it seems to be more focused on Blair than Serena. Variety's 2004 report noted that Lohan would play Blair, but the outlet didn't detail who would play Serena. In fact, Blair's frenemy isn't even mentioned by name in the article.
But the Gossip Girl TV show that fans ended up getting is, in large part, centered around Serena. The pilot shows her return to New York City, and many of Blair's decisions are driven by jealousy of her sometimes friend. If Blair were the main character, though, the story could have been way different, especially if the movie offered more insight into Blair's thought process.
Then again, the focus on Blair also emphasizes how well Lohan would have done in the role. Blair often spent time scheming against her frenemy, just as Lohan's Mean Girls character, Cady, went toe to toe with Regina George by becoming a mean girl herself.
It would have been interesting, to say the least, to see Lohan in the iconic, headband-filled role. But it's hard to imagine anyone other than Meester as Blair. And it's hard to picture Gossip Girl as a movie, too. Everything worked out with the show's casting and showrunners in the end, but it is fun to think about the fast-talking, obscure pop culture-referencing movie that might have been.