Gwyneth Paltrow's Response To Those "Becky With The Good Hair" Rumors Is Loud & Clear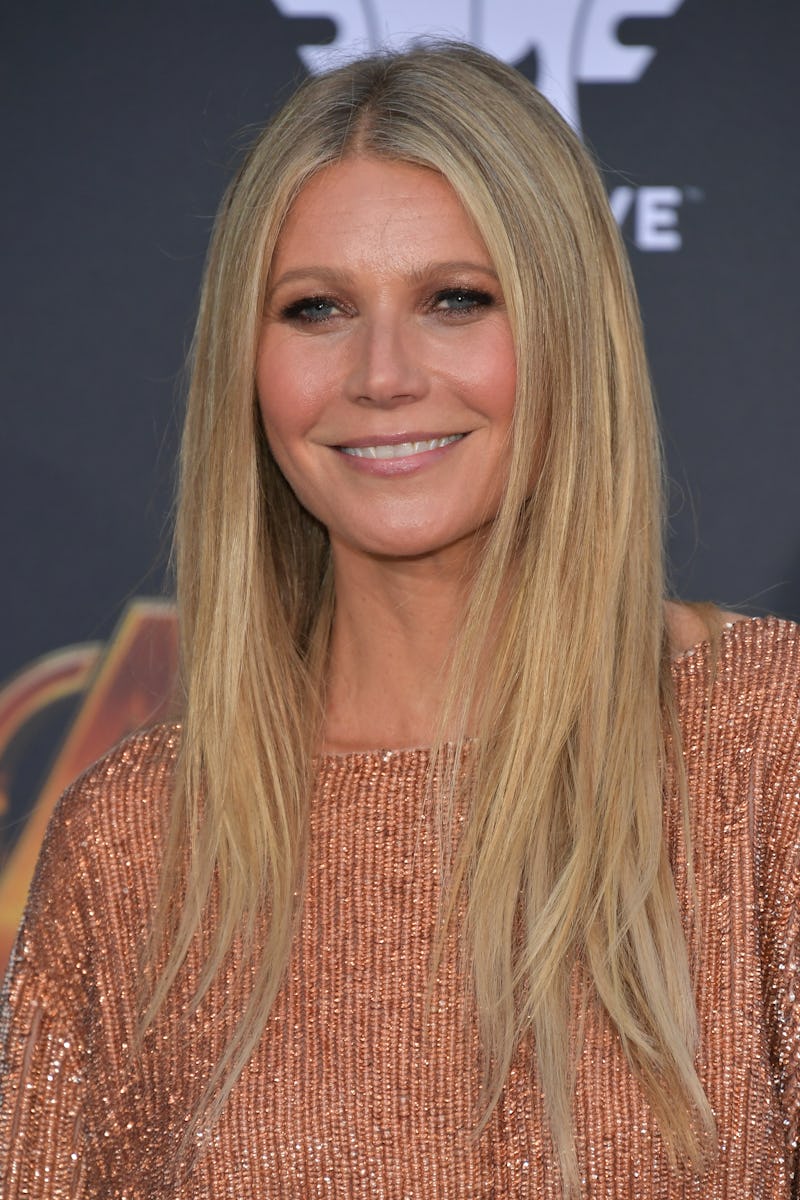 Neilson Barnard/Getty Images Entertainment/Getty Images
Earlier this week, while appearing on a podcast, Amber Rose named Gwyneth Paltrow as the "Becky with the good hair" believed to have had an affair with JAY-Z, inspiring Beyoncé's classic line in her 2016 hit "Sorry." But on Thursday, July 26, Gwyneth Paltrow denied being the "Becky with the good hair" mentioned on the track.
Rose shared her shocking comments on Beyoncé and JAY-Z's alleged marital issues during an episode of Heidi and Spencer Pratt's podcast Make Speidi Great Again. In her chat with the former The Hills couple, Rose explained:
"I definitely think that Gwyneth Paltrow is 'Becky with the good hair.' I really feel like she's the one who was, like, f*cking Jay-Z. They were like friends, and then, like, you don't see Gwyneth Paltrow with Beyoncé anymore. But like Beyoncé's still with Jay."
After catching wind of Rose's comments, Paltrow was quick to clear her name. A rep for the actor explained to People that Rose's accusations about Paltrow allegedly having an affair with JAY-Z were "completely absurd and 100 percent false." Another source close to the mother of two reportedly added, "Gwyneth and Beyoncé and JAY-Z are still very close friends so none of this makes any sense."
It is true that Beyoncé and JAY-Z have both been really close with Paltrow and her children throughout the years. In the past, Beyoncé has even referred to the Iron Man star as her best friend. And the idea that Paltrow, who split from her ex husband Chris Martin in 2014, is "Becky with the good hair," sounds like a pretty wild theory. And that's because it is.
Despite causing a bit of calamity with her comments, it seems that Rose's remarks about Paltrow's involvement with the hip-hop mogul may have all been in jest. A source reportedly told People that "It was literally a joke on a podcast! She was only kidding." Rose later confirmed that she was just joking in a tweet, writing, "Bruh we were joking on a Podcast! Lol stop with the Clickbait! I have no information about anyone's Personal Life. FOH."
Fans have been wondering who "Becky with the good hair" is since "Sorry" was release in 2016 due to the notion that Bey was seemingly alluding to someone having an affair with her husband in the song. JAY-Z also seemed to directly address Beyoncé's lyrics on his song "Family Feud," rapping: "Yeah, I'll f*ck up a good thing if you let me / Let me alone, Becky."
Neither Beyoncé nor JAY-Z have ever spoken publicly about who the now-infamous "Becky" line was directed towards. However, many speculated that designer Rachel Roy may have been the subject of Beyoncé's animosity when hours after Lemonade premiered, Roy posted a photo of herself with the caption: "Good hair don't care, but we will take good lighting, for selfies, or self truths, always. live in the light #nodramaqueens."
Roy later deleted the post and addressed the scandal in a statement which read, in part:
"I want to put the speculation and rumors to rest. My Instagram post was meant to be fun and lighthearted, it was misunderstood as something other than that. There is no validity to the idea that the song references me personally. There is no truth to the rumors."
While the actual identity of "Becky with the good hair" continues to remain a mystery, but after what just happened following Amber Rose's comments, it seems safe to say it isn't Paltrow.