This Official Harry Potter Stationery Means You Can Send Owl Posts To Everyone You Know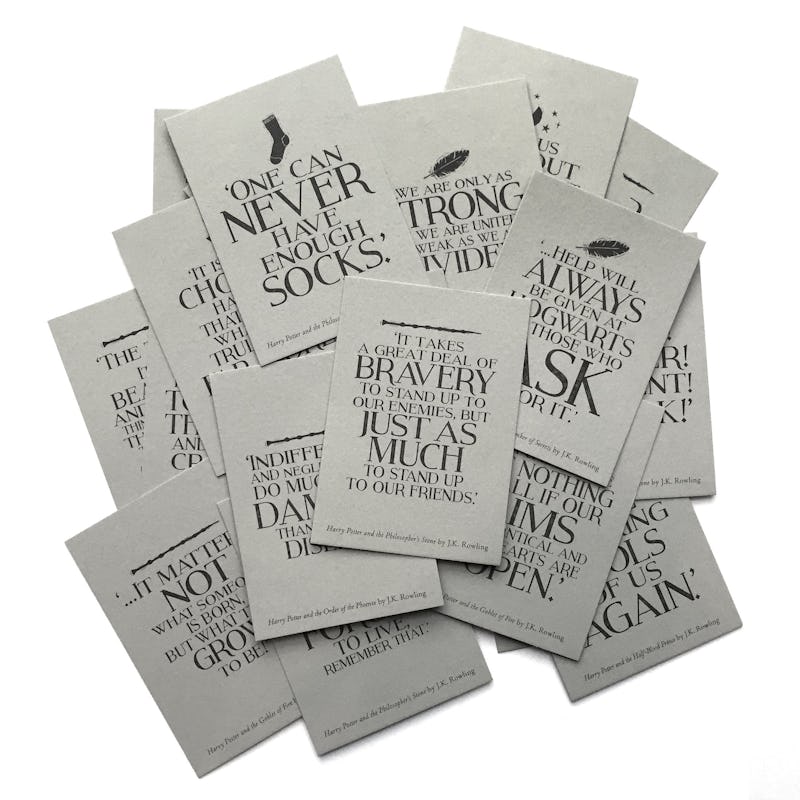 Pottermore
Looking for a new journal to write down all of your magical thoughts? Harry Potter stationery is now available on Pottermore, so get your quills and owls ready. The Harry Potter social site has released a stationery line with journals based on the art collection unveiled earlier this year, and you will want to see all of them on your bedside table.
Pottermore's new Harry Potter stationery collection contains 11 notebooks and one set of quote cards, featuring wise statements from the late, great Hogwarts Headmaster Albus Dumbledore. All of the journals feature cover art from the Pottermore collection, and you can purchase a set of seven notebooks with Olly Moss covers, so that your journals match the latest editions of the Harry Potter books.
The new journals and notecards available on Pottermore are far from the only Harry Potter stationery out there. On other, non-Pottermore sites, you can snag a wax-sealing kit to send Hogwarts letters to your friends, buy notebooks to rep your Hogwarts house, or grab your very own writing quill and stand to compose excellent scrolls.
Check out some of the Harry Potter stationery items from Pottermore below, and be sure you head over to the site to view the full collection.