These Are The Signs You've Outgrown Your Partner, According To Experts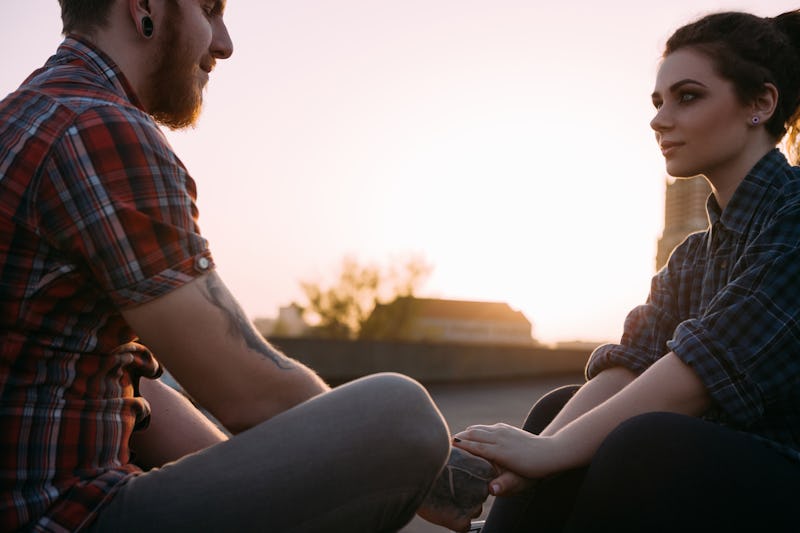 igor_kell/Fotolia
We all want to believe our relationships will never end. Realistically, not every partnership is built to last — and sometimes the reason why is because we don't grow with our significant other the way we anticipated. It's human nature to change and develop, and our own personal growth won't always match up with our partner's.
"If you feel ashamed to bring your partner around certain people in your life because of the way they act, then it's possible you're outgrowing the relationship," Jonathan Bennett, a life and relationship coach, tells Bustle. If you're embarrassed to bring your partner to meet up with your friends, or made the plans without even thinking to invite them, your relationship may have ran its course.
As the all-knowing Lorde herself once sang, "When you've outgrown a lover, the whole world knows but you." Outgrowing a relationship can be hard to accept since there usually isn't some big blowup or specific problem to blame it on. But even though it's hard to accept that a relationship might be past its prime, you don't have to be the last to know. Here are seven signs that you're outgrowing your relationship, so you can, as Lorde would say, ~let go of this endless summer afternoon~:
Check out Bustle's 'Save The Date' and other videos on Facebook and the Bustle app across Apple TV, Roku, and Amazon Fire TV.