Here's How Kylie Jenner's Perception Of Beauty Has Changed Since Having Stormi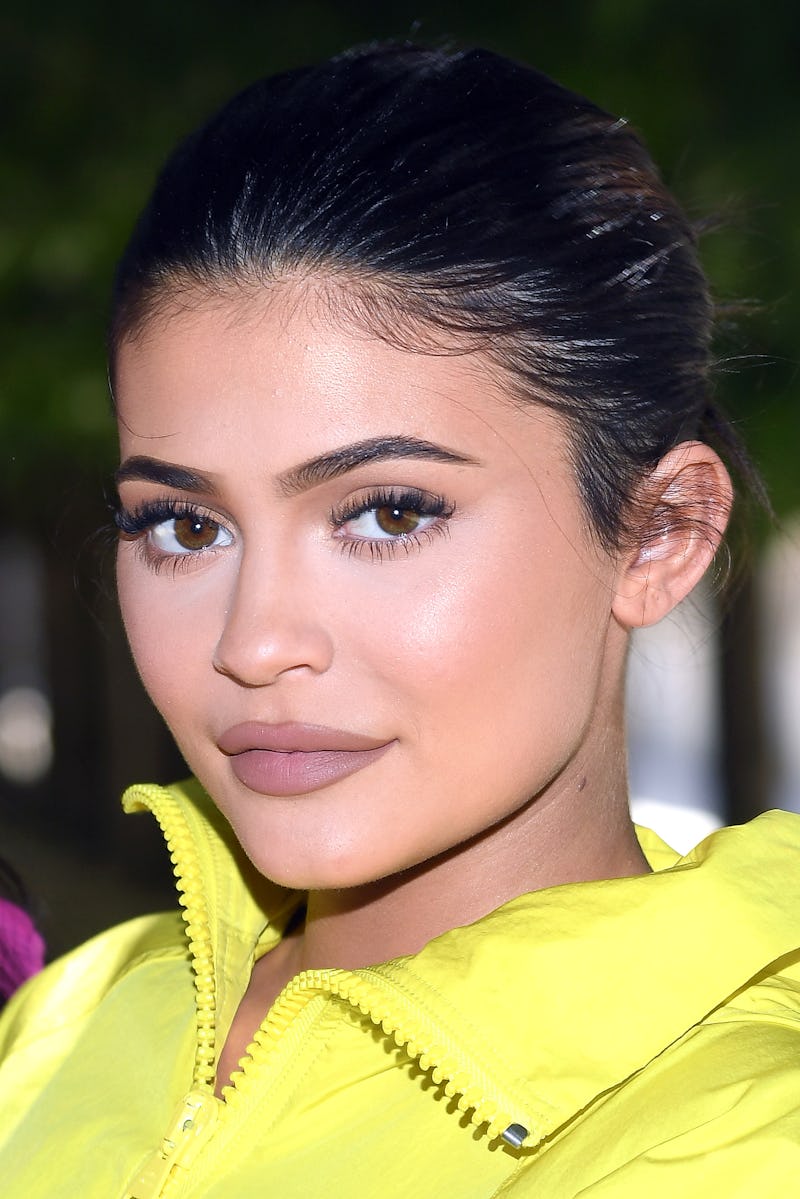 Pascal Le Segretain/Getty Images Entertainment/Getty Images
From having a baby to turning 21, there have been plenty of Jenner-centered milestones in 2018. While people freaked out after she left social media for six months, the year has had an even bigger impact on her. According to her September Vogue Australia interview, Kylie Jenner's perception of beauty has changed since having Stormi. She's embracing her natural body more than ever — and, no, it's not about her lips.
In her recent interview with Vogue, Jenner opened up to her big sister about everything from Lip Kits to her living situation. But the biggest shocker, besides her wearing gym shorts on the cover, was how she feels about beauty. According to the 21-year-old, she loves herself more than ever.
"I feel like having a daughter, and thinking about beauty in the future, has definitely changed me, and I feel like it has made me love myself more and accept everything about me," Jenner says in the Vogue interview.
"Even my ears, I always felt like they stuck out too far, and she [Stormi] has the same ears as me and so now I love my ears. It's just having a different outlook on life so I can pass that on to her. I want to be an example for her. What kind of example would I be if she said she didn't like her ears, and then I didn't like them either? I just want to teach her that. I'm trying to love myself more."
Her cover reflects her comments, too. She wore minimal makeup for every single one of the Vogue photoshoots. And, although she talks about never leaving the house without makeup in the interview, it looks like she doesn't even have lipstick on.
The September Issue comes just weeks after Jenner announced that she had gotten rid of all of her fillers — including the temporary lip fillers that she got in 2015.
In July, the Lip Kit queen posted a series of photos with one of her friends. After Instagram user haleithorn commented, "she looks like the old kylie [sic] here idk why," Jenner replied, "i [sic] got rid of all my filler" with two shocked smiley faces and regular smile.
As for how her actual life has changed since having Stormi, apparently it hasn't. Jenner said in the interview that her life hasn't changed, but the way she looks as it has.
"I don't think my life has changed since becoming a mum: I think the way I look at life has changed since becoming a mum," Jenner says in the Vogue interview. "I think more of the future. I used to live each day as it came, and now I look at the future more. I actually feel like I love myself more after I had Stormi. And I'm trying to be … I mean, I'm already a positive person, but just having fun, being positive."
This is a new era for Jenner. Including the first time that she's ever been on the cover of Vogue. She won't be slowing down anytime soon.