Hilarie Burton's Thoughts On How 'One Tree Hill' Sexualized Teens Are Brutally Honest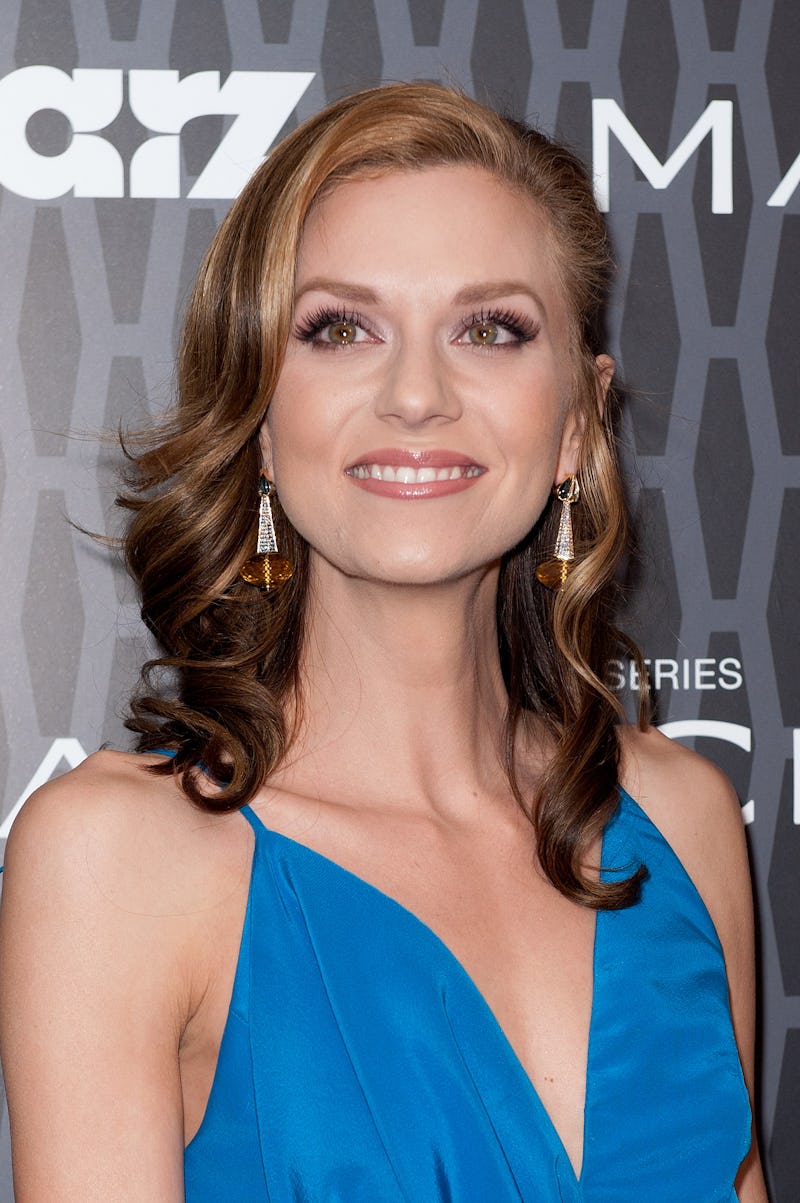 D Dipasupil/Getty Images Entertainment/Getty Images
With many members of the cast of One Tree Hill reuniting for a Lifetime Christmas movie soon, it's natural that both the show's fans and actors alike are reflecting on the hit teen drama — including many of its racier storylines. In a recent conversation with Cosmopolitan, Hilarie Burton spoke about the sexualization of One Tree Hill's teenage characters, pointing out the differences between the way the characters on the show behaved and what teens are actually like in real life.
Reflecting on the show's more scandalous elements — which included steamy hookups, semi-nudity, and more than one age-inappropriate relationship — Burton said that she wasn't sure that a lot of what happened on OTH would be able to air in 2018. "Every girl on the show was written as a hooker with a heart of gold," Burton told Cosmo.
Reflecting on the differences between her real-life high school experience and her time at Tree Hill High, the actor added, "I was a square all through high school, so when I had to go back and do high school for the second time for One Tree Hill and my character was, like, walking out of the shower with her boyfriend… 'what? What are you talking about?'"
Burton spoke to the outlet after a taping of Lifetime's upcoming Tis the Season: A One Tree Hill Cast Reunion special, which will air on Nov. 22, following the premiere of The Christmas Contract starring Burton and several of her OTH castmates. Her co-star in both One Tree Hill and The Christmas Contract, Danneel Ackles, pointed out one glaring issue with the teens' behavior on the drama to Cosmo, jokingly asking, "Where were our parents?" Considering that Ackles' character, Rachel Gatina, entered Season 3 with a sexy cheerleading tryout and ended the year with the revelation that she'd been having an affair with Nathan (James Lafferty)'s 30-something uncle, that question is definitely warranted.
According to Burton, the main issue was the fact that the people involved in the show — both onscreen and behind the scenes — weren't teenagers, and thus, hard a hard time remembering that the characters were meant to be normal high school students. "There was a lot of, like, senseless underwear action, and when everyone on set is a real adult, they forget that the viewer at home thinks this is a 15, 16, 17-year-old, and so that creates a new normal for those 'real' 15, 16, 17-year-olds. That was something we were really bent out of shape about," Burton said. "And I think now, there is a sensitivity about 'Oh, who's our audience'?"
She even revealed that the female cast members actually fought "tooth and nail" against some of the show's more risqué moments, and so much of what made it to the small screen was actually tamer than what the scripts originally called for. And considering that there were so many important female characters on One Tree Hill, it's no surprise that Burton revealed she wished the writers' room had more women, in order to fight back against the preconceived notions that the male writers had about teen girls.
"I think it's incredibly important for shows that have a strong female presence, particularly shows about teenage girls, have at least 50 percent representation in that writers' room," Burton explained. "It's vital."
Burton's comments raise an important point about the way young women are often portrayed onscreen. The idea of "teens behaving badly" as the premise for a drama series is nothing new, and often adds a sense of excitement for viewers who find their everyday lives to be completely different than the events of their favorite shows. However, all of the racy moments on shows like One Tree Hill — which included everything from games of strip basketball to multiple relationships between teenagers and adults to an actual Maxim photo shoot — perpetuate the idea that this is how real teenagers do (and should) behave. And that societal pressure can take an actual toll on girls, many of whom are already battling self-esteem issues, toxic relationships, and/or uncomfortable interactions with men.
In addition, Burton's recollections about the storylines that her character had on One Tree Hill takes on a completely different perspective in the wake of the cast and crew's sexual harassment allegations against the show's creator, Mark Schwahn (In 2017, 18 women involved with the show, including Burton and co-stars Sophia Bush and Bethany Joy Lenz, released a joint statement about Schwahn's alleged treatment. He has not commented on the accusations). Knowing that Burton and her co-stars might've already been in uncomfortable situations and were frequently being written into scenes involving minimal clothing makes some of the show's storylines feel even more disconcerting.
While it's now jarring to re-watch episodes of One Tree Hill and remember that these characters are supposed to be 16 years old, it is important that Burton is able to open up about what it was like filming the show, and how things would hopefully be different today. Her honesty about her experience working on the series gives fans a new way of looking at it, especially considering the way society has changed in the decade since its premiere.