How 13 People Are Celebrating National Sex Day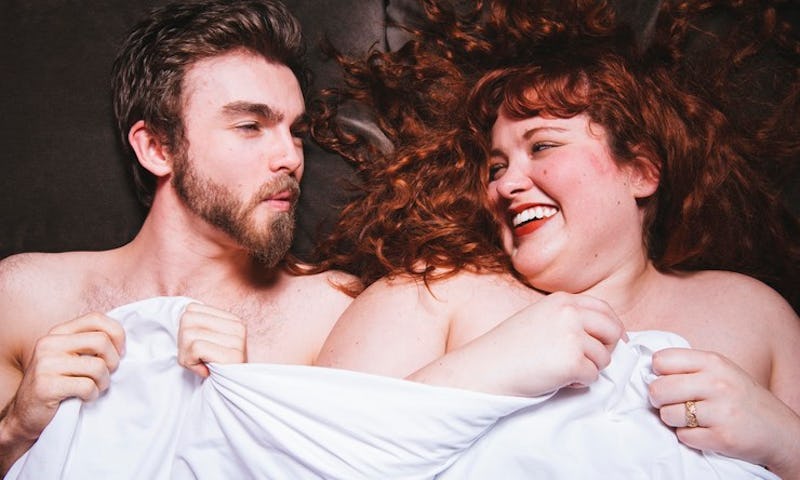 BDG Media, Inc.
Can you feel it in the air — that hopefulness, that... grinding? That's right, National Sex Day has arrived. Maybe you didn't know about it — I mean, I write abut sex for a living and I didn't know about it until recently. But it's June 9, or should I say 6/9. Get it? National Sex Day has a sense of humor. In fact, Urban Dictionary has said it's on 6/9 because that "closely resembles the popular sex position 69". Profound.
But still, I'm all up for any holiday and, realistically, an excuse to get down. So how are people celebrating National Sex Day?
Well, you might think the answer is obvious: sex. Lots of sex. Buckets of sex. But let's be real — we've all gone through dry spells. Times where we feel like we couldn't get good sex even if we stood in Times Square with a sign. And not everybody is that into it doing it. Luckily, tough, the folks of Twitter have come out to share their celebration techniques.
From getting busy in the bedroom to feeling like life is giving you all the screwing you need, it seems like everyone is embracing this holiday in their own ways. Here's what people have said about how they're choosing to go for it.
Taking It Into Their Own Hands
Bucking The Trend
Looking For Partners
Just Trying To Get Through The Day
Owning The Loneliness
Spreading The Word About Safe Sex
Catching Up On Sleep
Realizing It's Actually Every Day
Netflix & Ch... Just Netflix
So whether you're having sex alone, with someone else, or just avoiding it completely — enjoy your National Sex Day. It's the American thing to do.